Auto Dealers Put Local Face on Need for Automaker Loans
DEALERS TRAVEL TO WASHINGTON, D.C., TO URGE SUPPORT FOR BRIDGE LOANS AND LEGISLATION TO JUMPSTART AUTO SALES

WASHINGTON (Dec. 9, 2008) - New car and truck dealers from across the country traveled to Washington today to meet with members of Congress to urge support for financial assistance for struggling automakers. The auto industry, including dealers, has been facing difficult times because of a significant slump in sales caused by the economic downturn and the credit crunch. Locally, this unprecedented crisis has already hurt small business owners that provide goods and services to dealerships as well as the many cities and towns that depend on auto sales for tax revenue.

"Inaction by Congress would devastate not only the manufacturers but dealers and the economies of 'Main Streets' across America. Bankruptcy is not an option," said Annette Sykora, the National Automobile Dealers Association (NADA) chairman. "We are urging members of Congress to consider how bankruptcy directly threatens their local dealers. Forced dealer closings will put more people out of work, increase foreclosures, shutter storefronts, idle real estate and threaten other local businesses."

Despite deep discounts and consumers incentives, U.S. auto sales plunged to their lowest levels in 26 years. In 2008, auto sales fell by more than 3 million units from 2007 when auto sales accounted for more than $690 billion in U.S. retail sales, or about 20 percent of all retail sales.

To help stimulate the economy, dealers also called on Congress to pass legislation, S. 3684 and H.R. 7273, providing tax incentives to boost auto sales. A spike in sales would immediately help stabilize the industry.

"Allowing consumers to deduct the interest on their car loans, as well as state sales taxes, from their personal income taxes would help bring consumers back to the showrooms and get the economy back on track," Sykora added.

In addition, NADA asked Congress to push the Small Business Administration (SBA) to expand a loan-guarantee program so more dealers can gain access to working capital they need to keep their small businesses open and their workforces employed. Nationally dealers employ 1.1 million people.
Media Contacts
Image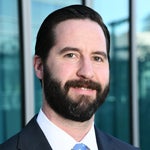 Jared Allen
Vice President, Communications
Image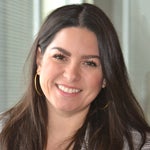 Juliet Guerra
Director, Media Relations