Auto Dealers Are Urging Congress to Intervene with the Obama Administration to Oppose Drastic Dealer Cuts
WASHINGTON (May 13, 2009) - More than 100 new-car dealers will meet face-to-face today with select members of the House and Senate to ask them to urge President Obama's auto task force to slow down plans to rapidly reduce General Motors and Chrysler's dealer networks.

"A rapid cut of dealers is a bad idea," says John McEleney, chairman of the National Automobile Dealers Association, the trade group that organized the dealer fly-in. "This would have adverse effects on the auto industry and hurt an already struggling U.S. economy.

"It will result in another 200,000 Americans losing their jobs," McEleney added. "State and local governments will lose millions of dollars in auto sales tax revenue that is essential for economic recovery.

"We're not arguing against dealer consolidation," McEleney says. "Our concern is with the accelerated timeframe. Keep in mind that dealers are not a cost center for their manufacturers. Dealers are an automaker's main source of revenue.

"Cutting dealers at this time would do absolutely nothing to make either GM or Chrysler more viable," McEleney says.

NADA leaders are also scheduled to meet with the President's auto task force on Thursday, May 14, in Washington, D.C.

NADA launched an ad campaign in the form of an open letter from McEleney to President Obama questioning why his auto task force is demanding drastic cuts in the number of U.S. dealers. Full-page print ads were published in The Washington Post, Politico, Automotive News, Roll Call, Chicago Tribune and Chicago Sun Times.
Media Contacts
Image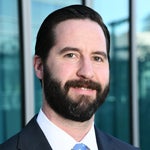 Jared Allen
Vice President, Communications
Image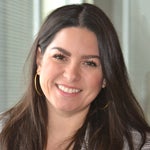 Juliet Guerra
Director, Media Relations