Image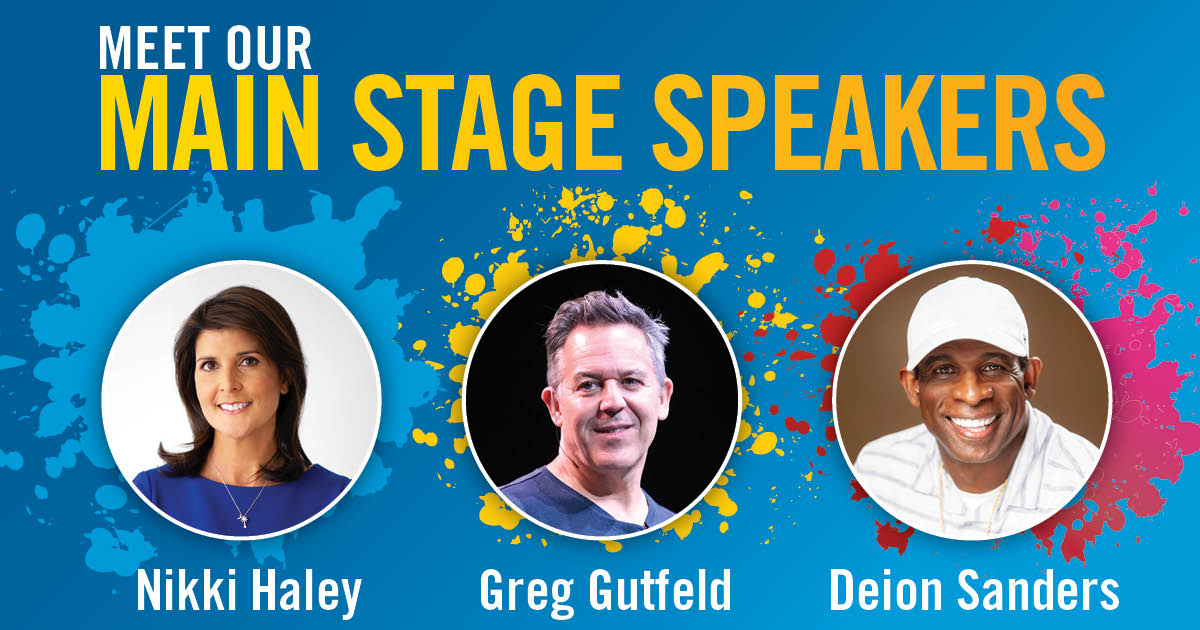 Get ready for dynamic keynote speakers, industry leaders and other automotive business experts to make a splash on the Main Stage at NADA Show 2023. You'll gain insights on business innovations and solutions that will help drive your dealership forward.
Meet our 2023 Main Stage speakers: former U.S. Ambassador to the United Nations and former Governor of South Carolina Nikki Haley, late-night TV personality Greg Gutfeld and sports legend Deion Sanders.
Friday, January 27 | 2:30–4pm
Our Main Stage Opening General Session features Nikki Haley, who will reflect on her time as U.S. Ambassador to the United Nations (2017–2019) and as the first minority, and first woman, to serve as Governor of South Carolina. Through her candor and sharp insight, Haley teaches lessons in leadership, negotiation and decision making, while inspiring each of us to achieve our highest dreams.
When 2022 NADA Chairman Mike Alford takes the stage, he'll talk about what matters most to dealers, and share industry updates, including OEM relations, the latest on FTC, LIFO relief and other highlights from the past year.
Plus, don't miss the announcement of the TIME Dealer of the Year.
Saturday, January 28 | 2:30–4pm
Greg Gutfeld will share insights and commentary with his trademark style of humor displayed on the current No. 1 late-night show, GUTFELD! Stay tuned: Fans of the show may recognize a special guest.
Then, after the passing of the gavel, 2023 NADA Chairman Geoffrey Pohanka will share his vision for the future, including NADA's new Guiding Principles and the Path to an Electric Future.
Sunday, January 29 | 9–10am
By popular demand, we've reinstated the Sunday-morning Inspirational Main Stage session.
Getting to hear Pro Football Hall of Famer and Jackson State Head Coach Deion Sanders share highlights from his successful career and talk about what motivates him is one of the reasons why Sunday is Funday at NADA Show!
Learn more — about what's happening on the Main Stage and beyond — then be sure to register today to secure your spot for the Auto Industry Event of the Year.
For more stories like this, bookmark www.NADAheadlines.org as a favorite in the browser of your choice and subscribe to our newsletter here: