Women Driving Auto Retail
An NADA initiative empowering women in the retail automotive industry.
Women Driving Auto Retail aims to amplify the voices of women working in the automotive retail industry and increase female employment in dealerships, by providing tools and expertise to dealers.
Video: We Are Women Driving Auto Retail
Contact Us
Image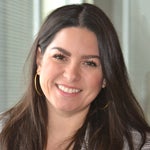 Juliet Guerra
Director, Media Relations
Women Driving Auto Retail 2024
The annual NADA Women Driving Auto Retail event at NADA Show is now a full day of programming exploring gender diversity in the auto retail industry. This popular event features structured and informal networking, inspiring speakers, and expanded educational sessions.
Timing: Thursday, February 1 | 8:30am-6pm
8:30am-1:30pm at the Wynn Hotel, Lafite Ballroom

2:30-6pm at the Las Vegas Convention Center
More Details: The event starts at the Wynn Las Vegas with two paid speakers and a dynamic networking event, wrapping up with a lunch. In the afternoon, attendees will attend Women Driving Auto Retail-focused workshops and the Women in AI Super Session. The event concludes with a happy hour on the Terrace rooftop at the Las Vegas Convention Center.
Opportunity to Win: Attendees may win one of three scholarships to NADA's Professional Series ($2,995 value).
Awards must be redeemed by a female employee in the dealership in 2024, but can be used for a class held in 2024 or 2025. Must be present to win.
Price: $150 for dealers and managers, $200 for exhibitors. This event sells out quickly, get your ticket now!
Please note this is an optional ticketed event and is NOT INCLUDED with your NADA Show 2024 registration. Attendees can add this optional ticketed event to their NADA Show registration.
Image
Unlocking Your Social Bravery and Using It for Good in the Workplace
Social psychologist Dr. Amy Cuddy, presenter of the second-most-viewed TED Talk of all time, applies her research in the behavioral science of power, presence, and prejudice to creating concrete, evidence-based tools for women to excel in the workplace and life. Drawing from her scientific expertise, personal journey and the stories of others, Dr. Cuddy will share how to activate psychological mechanisms for good to improve workplace culture.
Featuring Amy Cuddy, Social Psychologist, New York Times Bestselling Author and Lecturer
Read Bio

 

Social psychologist, New York Times bestselling author and lecturer Dr. Amy Cuddy is an expert on the behavioral science of power, presence and prejudice. No stranger to the academic setting, she earned her Ph.D. from Princeton University and taught at Harvard University, UCLA, Rutgers University and Northwestern University. Cuddy's first book, Presence: Bringing Your Boldest Self to Your Biggest Challenges was published in 35 languages and has sold more than 500,000 copies.

 

Dr. Cuddy's TED Talk, "Your Body Language May Shape Who You Are," is the second-most-viewed TED talk of all time with more than 69 million views. It has become a pop-culture phenomenon and has been referenced in the TV shows Ted Lasso, Grey's Anatomy (four times), Sex Education, Unbreakable Kimmy Schmidt and Brooklyn Nine-Nine.

 

Focusing on the power of prejudice and stereotyping, nonverbal behavior, the delicate balance of trustworthiness and strength, and the ways in which people can affect their own thoughts, feelings, performance and both psychological and physical well-being, she speaks about how we can become more present, influential, compassionate and satisfied in our professional and personal lives.
Be a Change Agent: What You Can Do to Advance Gender Equality Now
Men still dominate the automotive retail industry – that isn't breaking news, but we have to stop admiring the problem and start activating real solutions. Shelley Zalis, founder and CEO of The Female Quotient, offers action steps to break down barriers of entry and promotion and get more women working and leading dealerships. Fostering equality in the workplace is not just a female issue and requires the engagement of the whole industry.
Featuring Shelley Zalis, The Female Quotient Founder and CEO
Read Bio

Known as the "Chief Troublemaker," Shelley Zalis is a trailblazer for women in the workplace. She is an internationally renowned entrepreneur, a top voice for equality and a devoted mentor. As Founder and CEO of The Female Quotient (The FQ), Zalis raises visibility and connections for women and companies on a global scale.

 

Together with Fortune 500 companies, impact organizations and conscious leaders, The FQ curates experiences, media and solutions to change the equation and close the gender gap. Zalis has forever altered the business agenda with the FQ's signature Equality Lounges® at the largest global business and industry conferences. In 2023, Shelley was honored by the Ad Club as their "Industry Legend."

 

She has also received a Matrix Award from the New York Women in Communications. A member of several equality boards, Zalis is a firm believer in giving back with generosity. Shelley is a contributor to TIME and Forbes. Shelley is a contributor to TIME and Forbes; and you can follow Shelley on LinkedIn and Instagram.
Image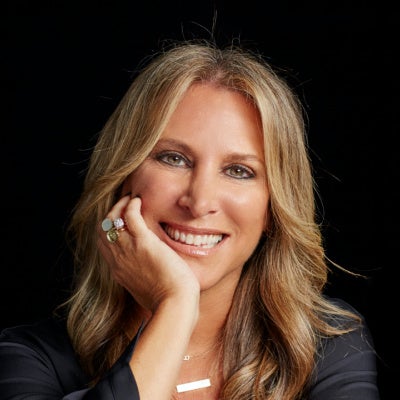 A Recap of Women Driving Auto Retail at NADA Show 2023
Women Driving Auto Retail 2023 had the highest number of attendees of any of the initiative's event to date. NADA hosted 500 dealership leaders, team members, and exhibitors for the sold-out event held in conjunction with NADA Show 2023 in Dallas. The group gathered for networking and solutions-oriented addresses from two keynote speakers: Amy Nelson, founder and CEO of The Riveter, a coworking space and community platform tailored to the needs of women and WheelsUp founding chief growth officer and global brand ambassador Stephanie Chung.
Both Nelson and Chung shared proof points of the headwinds women face, especially in industries like auto retail that have historically been male dominated, but the perception no longer matches reality. Nelson set a goal for workplaces to create a management team of at least 30 percent women so that there are always female decision makers present. Chung's message focused on empowerment and building confidence.
A Recap of Women Driving Auto Retail at NADA Show 2022
The 2022 Women Driving Auto Retail event at NADA Show was met with incredible reception and was completely sold out weeks before the event took place on Saturday, March 12. More than 320 dealership leaders, exhibitors and allied industry attended the event, which celebrated women in auto retail and offered dealers best practices and tactics to enhance female employment at their own stores.
NADA board member Val Bowen served as the event emcee, which featured a fireside chat with  The Car Mom Kelly Stumpe and Tammy Linkfield, Ally Auto senior vice president of the Central Region, about how Stumpe is working to empower moms and families to make well-informed and confident decisions when shopping for a vehicle.
The event also featured a panel "The Changing Role of Women in Automotive," moderated by CarGurus senior director, Global B2B Marketing, Laura Leszcynski. The panel featured Joseph Cajas, Covert Ford Lincoln general manager (Austin, Texas); Kelly Ross, Morgan Auto Group executive vice president and CFO (Tampa, Fla.); and Whitney Yates Woods, Yates Buick GMC dealer principal (Goodyear, Ariz.). The dealership leaders have all made strides securing a strong future for women in the auto retail industry and shared best practices and tools to help dealerships across the country do the same.