Image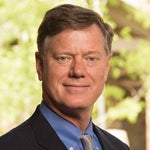 Geoffrey Pohanka
2023 NADA Chairman
Industry Relations Acura Liaison
FRANCHISES
Chevrolet, Acura, Honda, Hyundai, Lexus, Mercedes-Benz, Nissan, Toyota, Volkswagen, Ford, Kia, Chrysler, Dodge, Jeep, Ram
Geoffrey Pohanka is Chairman of Pohanka Automotive Group in Capitol Heights, Md. He started in the automotive business in 1971, working summers in his father's dealership. He is a third-generation dealer.
The company was originally founded by his grandfather in 1919, selling and servicing Chevrolets. Today, the Pohanka Automotive Group sells 15 makes of vehicles at locations in Maryland, Virginia, Texas and Delaware.
Pohanka is 2023 chairman of the National Automobile Dealers Association and represents the metropolitan Washington, D.C., area franchised new-car dealers on the board of directors. He previously served on the NADA board from 2001 to 2009. (Term: April 2015 - February 2024)
Industry Service
NADA Finance Committee
NADA NADART Board of Directors
NADA Project 2000 Committee
Chairman, Washington DC Auto Show
Isuzu National Dealer Council
Honda Service Parts dealer council sub committee
Maryland Department of Motor Vehicles Dealer Advisory Board
Chairman, Washington Area New Automobile Dealers Association, 1998
Board member, Washington Area New Automobile Dealers Association, 2013-present
Board member, National Institute for Automotive Service Excellence, 1987-1994
Community Service
Prince Georges County Business Roundtable, Chairman
Saint James School, Chairman of the Board. Trustee, Treasurer
Prince Georges Country Public School Business Advisory Committee
Joint Base Andrews Honorary Commander/Ambassador
US Air Force Air Mobility Command civic leader
Awards
Community Foundation Vision Award
Collective Empowerment Group Small Business Award
Mission of Love Charity, Candle of Service Award
Clean Cities Coalition, dealership of the year
NADART Distinguished Service Award
Boy Scouts of America, Good Scouting Award
Northwood University's Dealer Educations Award, 1997
Time Dealer of the Year Award winner for Washington, D.C., 2012
AIADA Sports Illustrated All-Star Dealer Award, 1991
Education
Bachelor's degree in history, Colgate University, Hamilton, N.Y.