Women Driving Auto Retail
Amplifying female employment in new-car and -truck dealerships.
Women Driving Auto Retail is an NADA initiative empowering women in the retail automotive industry.
Women Driving Auto Retail aims to amplify the voices of women working in the automotive retail industry, as well as increase female employment in dealerships by providing dealers tools and expertise.
Women Driving Auto Retail at NADA Show 2022
This year's Women Driving Auto Retail event at NADA Show was met with incredible reception and was completely sold out weeks before the event took place on Saturday, March 12. More than 320 dealership leaders, exhibitors and allied industry attended the event, which celebrated women in auto retail and offered dealers best practices and tactics to enhance female employment at their own stores.
NADA board member Val Bowen served as the event emcee, which featured a fireside chat with  The Car Mom Kelly Stumpe and Tammy Linkfield, Ally Auto senior vice president of the Central Region, about how Stumpe is working to empower moms and families to make well-informed and confident decisions when shopping for a vehicle.
The event also featured a panel "The Changing Role of Women in Automotive," moderated by CarGurus senior director, Global B2B Marketing, Laura Leszcynski. The panel featured Joseph Cajas, Covert Ford Lincoln general manager (Austin, Texas); Kelly Ross, Morgan Auto Group executive vice president and CFO (Tampa, Fla.); and Whitney Yates Woods, Yates Buick GMC dealer principal (Goodyear, Ariz.). The dealership leaders have all made strides securing a strong future for women in the auto retail industry and shared best practices and tools to help dealerships across the country do the same.
5th Annual Women Driving Auto Retail Video Contest
The fifth iteration of the Women Driving Auto Retail video contest was once again highly successful. The contest was announced on Monday, January 10, via a blog post and video posted on NADA's social media channels, the Women Driving Auto Retail Facebook page and with a feature in Headlines. This year's contest was sponsored exclusively by the Stellantis Women's Retail Network—making it the first time the contest has been sponsored.
The contest celebrates women working in the auto retail industry and invites women from all car or truck dealership departments to submit a three-minute video sharing their experience working inside a dealership and how their auto retail career began.
The contest secured more than 150 video submissions – more than double the amount ever received. NADA announced 10 semifinalists on March 10 via the NADA blog and announced the overall contest winner on NADA Live Stage at NADA Show 2022 on Sunday, March 13.
Image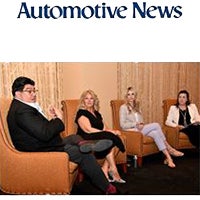 Women Driving Auto Retail In The News
Hire Women, Then Listen to Them, Dealership Experts Say
Automotive News
March 13, 2022
Dealers should listen to the perspective of women working in their dealerships and take action to recruit more of them, panelists at NADA's Women Driving Auto Retail Lunch said Saturday. Whitney Yates Woods, dealer principal of Yates Buick-GMC in Goodyear, Ariz., said her store long struggled with getting female applicants.
Media Contact
Image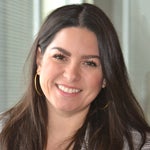 Juliet Guerra
Director, Media Relations
2022 Lunch Platinum Sponsors
Image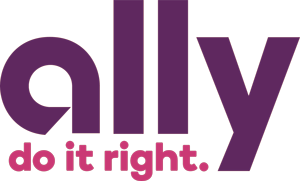 Image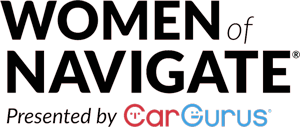 2022 Lunch Networking Sponsor
Image

2022 Video Contest Sponsor
Image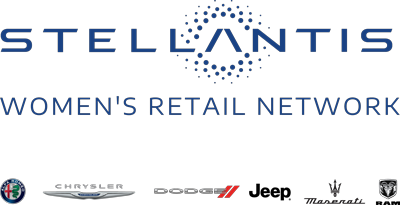 Join the NADA grassroots network by texting NADA to 52886.
Your Members of Congress
When lawmakers learn about your business and employees, they become better informed about how their decisions affect your ability to serve customers and grow your business.
Legislative Affairs
Learn how NADA Legislative Affairs protects and promotes franchised auto and truck dealerships' interests before Congress.
View All Legislative Affairs
Regulatory Affairs
Learn how NADA Regulatory Affairs protects and promotes franchised auto and truck dealerships' interests before the federal administrative agencies.
View All Regulatory Affairs