Workshop Programs Set for NADA Convention
44 UNIQUE SESSIONS OFFERED ON WIDE VARIETY OF TOPICS DESIGNED TO ENHANCE DEALER BUSINESS

McLEAN, Va.  (Dec. 29, 2005) - The National Automobile Dealers Association (NADA) will offer 44 individual workshops, presented in 147 sessions, covering a wide range of topics at its 2006 Convention & Exposition in Orlando, February 11-14. These sessions are designed to give new car and light truck dealers the information and training they need to succeed in today's highly competitive and rapidly changing auto retail environment.

"The workshop program is always one of the great highlights of the NADA convention, and this year's program is among the most comprehensive ever offered," said NADA Chairman Jack Kain. "It's a unique, 'one-stop-learning' opportunity for dealers to gain valuable insight and information that will help them to enhance their business performance and profitability."

The workshop schedule includes a series of new additions to the program, including sessions on: slashing energy bills, testing your F&I knowledge, disaster preparation, consumer behavior trends and effective use of customer data.

In addition, among the traditionally popular sessions returning to the program are the best 20 Group ideas and legal compliance update. Other valuable topics on the program include advertising, service menus, closing skills, succession planning, dealer valuation, hiring, retention and motivation.

Eighteen select workshops will be videotaped and sold on DVD and VHS. All workshops will be audio recorded for sale on CD in Windows Media, MP3, and iPOD audiobook formats.
Media Contacts
Image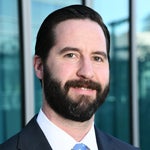 Jared Allen
Vice President, Communications
Image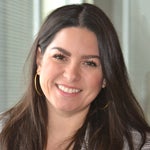 Juliet Guerra
Director, Media Relations