Outgoing Chairman Bradshaw: NADA 'Stepped Up to the Plate' in 2006
CITES PROGRESS ON KEY CHALLENGES, RECOGNIZES DEALER RESILIENCY

LAS VEGAS (Feb. 3, 2007) - In his remarks at the National Automobile Dealers Association's (NADA) 90th Annual Convention and Exposition today, 2006 Chairman William Bradshaw said NADA "stepped up to the plate" in the past year with initiatives to advance key priorities for the association and its dealers, including profitability, political involvement and community relations.

"When I look back at the past year, the one thing that stands out more than any other is the way NADA responded to the challenge of dealer profitability," he said.
Citing the strong response to the association's "Lifeline-to-Profits" campaign and free consulting hotline, Bradshaw noted, "This is a great example of how a national trade association can help support its members during tough times."  More than 500 dealers have accessed the hotline, to date. 
In the legislative arena, Bradshaw said that participation in NADA's Dealer Election Action Committee was at near record levels.  He added that the association continues to gain national recognition as the industry's strongest voice in Washington.

On the community relations front, Bradshaw praised the thousands of NADA members who participated in the association's Child Passenger Safety Month and Automotive Career Month.  "You made a difference," he said.
In special recognition of dealer resilience through the years, Bradshaw honored the Wegner Auto Company, in Pierre, South Dakota, with NADA's Century Award for 100 years in the business.
Media Contacts
Image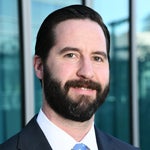 Jared Allen
Vice President, Communications
Image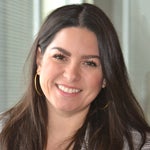 Juliet Guerra
Director, Media Relations