New Orleans to Host NADA Convention & Expo for 10th Time Since 1973
NEW CAR AND COMMERCIAL TRUCK DEALERS AND MANUFACTURER EXECUTIVES FROM ACROSS THE GLOBE CONVENE IN THE BIG EASY FOR FOUR-DAY EVENT
NEW ORLEANS (Jan. 24, 2014) - More than 22,000 new-car and -truck dealers, including nearly 1,500 attendees from more than 40 countries, and executives from across the industry will convene in New Orleans this weekend for the 2014 NADA Convention & Expo.

The NADA convention, considered the "Automotive Industry Event of the Year," includes 26 dealer-manufacturer franchise meetings, keynote speakers, 174 workshops sessions covering 64 topics with 50 new instructors and 566 exhibitors occupying 700,000 square feet of floor space at the Expo.

"New Orleans looks better than it ever has," said Desmond Roberts, chairman of NADA's convention committee. "The city has been through a lot, but it too has rebounded and thrived just like the auto industry. It's fitting to be in a city as tough and determined as our industry."

The economic impact of the NADA convention on the city of New Orleans will be more than $25 million. This will be the 10th time the NADA convention has been held in the Big Easy since 1973.

The NADA and American Truck Dealers (ATD) Convention & Expo will run concurrently for the third consecutive year.

The four-day convention, which runs Jan. 24-27, will be held at the Ernest N. Morial Convention Center. For more information, visit www.nadaconvention.org .
Media Contacts
Image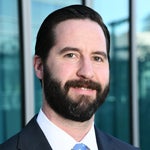 Jared Allen
Vice President, Communications
Image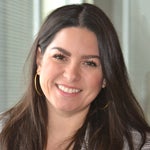 Juliet Guerra
Director, Media Relations