New Orleans High Schools Receive CPR Training Manikins from NADA Foundation
McLEAN, Va. (Feb. 4, 2014) - The National Automobile Dealers Charitable Foundation presented 10 CPR training manikins last week in New Orleans to six local high schools and a group representing 14 volunteer fire departments.

"New Orleans has hosted our convention 10 times since 1973, so as one of our longtime convention cities we wanted come up with a way to support the New Orleans' community through our Medical Grants program," said Bob Mallon, chairman of the NADA Foundation.

The CPR training units were presented during the National Automobile Dealers Association Convention & Expo, which ran Jan. 24-27 in New Orleans.

"We also thank the staff of the New Orleans Conventions & Visitors Bureau who helped with the selection of the recipients," added Mallon, who presented the CPR units on Jan. 27 along with Louisiana new-car dealer and NADA board member Joel Oustalet and Bob Israel, president of the Louisiana Automobile Dealers Association.

Here are the recipients:
Belle Chasse High School, Belle Chasse, La. (Resusci Anne Complete and Resusci Baby Complete);
South Plaquemines High School, Buras, La. (Resusci Anne Complete and Resusci Baby Complete);
Rummel High School, Metairie, La. (Resusci Anne Torso Complete);
New Orleans Charter Science and Math High School (Little Anne Four Pack);
Jesuit High School, New Orleans (Resusci Anne Complete);
Chalmette High School, Chalmette, La. (Resusci Anne Complete and Little Anne Four Pack); and
Westbank Presidents & Chiefs Association, Gretna, La. (Resusci Anne Complete).
To date, the NADA Foundation's Medical Grants program has donated more than 4,700 CPR training manikins valued at $3 million to organizations across the country.
Media Contacts
Image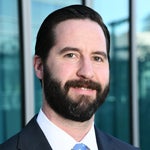 Jared Allen
Vice President, Communications