New-Car Dealers Donate $50,000 to Food Bank in San Francisco
THE RETURN TO SAN FRANCISCO MARKS THE 16TH TIME THE NADA CONVENTION & EXPO HAS BEEN HELD IN THE CITY SINCE 1949.

SAN FRANCISCO (Jan. 20, 2015) - Thousands of the nation's new-car and -truck dealers will convene in San Francisco this week for the National Automobile Dealers Association (NADA) Convention & Expo.

The weeklong activities kicked off today with a visit to the San Francisco-Marin Food Bank. Executives from NADA and its charitable foundation toured the food bank, presented a $50,000 gift and rolled up their sleeves for volunteer work.

"The generous donation from NADA shows its commitment not only to addressing hunger, but also to partnering with local organizations to make an impact," said Paul Ash, executive director of the SF-Marin Food Bank. "We're delighted to be the recipient of NADA's philanthropy and will be able to generate more than 150,000 meals to feed the hungry of San Francisco and Marin."

The city of San Francisco has hosted the NADA convention 16 times since 1949.

"San Francisco is, without a doubt, one of the most unique cities in the world. The landmarks are historic. The people are wonderful. And the food is incredible. But not everyone is fortunate to get enough to eat," said NADA Chairman Forrest McConnell. "You can't really love a city unless you give back to it. NADA is privileged to support the food bank's work toward hunger-free communities."

The NADA convention, which runs Thursday, Jan. 22, to Sunday, Jan. 25, is expected to attract more than 23,000 attendees from across the global automotive industry.

The keynote speakers include former Florida Governor Jeb Bush and 2014 NADA Chairman Forrest McConnell on Friday, Jan. 23; Jay Leno and 2015 NADA Vice Chairman Bill Fox on Saturday, Jan. 24; and inspirational speaker Beck Weathers on Sunday, Jan. 25.

Considered the "Automotive Industry Event of the Year," the NADA convention includes dealer-manufacturer franchise meetings, hundreds of educational workshops for dealers and their managers, several hundred exhibitors on the expo floor and numerous networking events.

For more information, visit www.nadaconvention.org.
Media Contacts
Image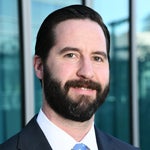 Jared Allen
Vice President, Communications