NADA's Underriner: Factory Top-Down Control Never Works
ORLANDO, Fla. (Feb. 9, 2013) - Auto manufacturer intrusion into dealer businesses, such as factory-initiated dealership renovation programs and stair-step pricing, are two critical issues facing new-car dealers, said Bill Underriner, chairman of the National Automobile Dealers Association. 

Earlier today, NADA released a report on the Phase 2 results of its multi-year project on facilities programs. This groundbreaking research surveyed dealers,  manufacturers and industry experts, in order to determine whether these programs paid off today, in terms of the next three to five years' ROI (return on investment), and also whether they were creating the kinds of dealership facilities that would still be competitive tomorrow, looking 10 or 15 years further out.

Today: Near-Term Return on Investment

The new report, conducted by industry consultant Glenn Mercer, provides valuable assistance for dealers on how to approach facilities programs.

"The report provides clear guidance on when facilities programs are warranted and likely to pay off and when they are not," said Underriner, in remarks today at the 96th annual NADA Convention and Expo, held this year in Orlando, Fla.

"Facility programs focused on brand standardization often fail to pay off," added Underriner, a Buick, Honda, Hyundai and Volvo dealer in Billings, Mont. "In contrast, facility programs focused on expansion or modernization of stores that need renovation can pay off."

Underriner added that manufacturers' facilities programs must provide dealers with flexibility in order to be successful.

"The one-size-fits-all approach is just plain wrong. There is incredible diversity among dealers," he said. "Rigid standards often raise costs and produce little return." 

Tomorrow: The Dealership of the Future

The Phase 2 study, which also looked at the future of dealerships, indicated that "dealers are well positioned to build a stronger future," he said.

The work on future dealership facilities produced several findings, including:

(1) Resilience of the Franchise Model - "Past predictions of radical change threatening our industry have not come true. Experts predicted the onset of multi-branding, widespread build-to-order and the bypassing of traditional retail channels," Underriner said. "None of these changes have happened, thanks to the resilience of the franchise model."

(2) Current Trends Continue - Present trends with increased sales per store, higher consumer expectations and increased reliance on technology will continue. The report concludes that the "rate of change may be slower than many pundits might expect," he added, since car transactions are both complex and highly regulated.

(3) Centralizing Support and Administrative Operations - The study indicated that industry may move away from a dominant "fully-integrated" dealership model towards other options, including a "leaner" store that focused entirely on sales and service, with all administrative and support functions moved offsite.

(4) Innovative Service Operations - The study also looked at ways to improve both the customer experience and the dealership's bottom line through experiments in the area of service, where there is enormous upside for dealers and OEMs alike. Format options related to this could include satellite service, shared service facilities, pick-up and drop-off shuttles and even driveway retrieval, Underriner added.

Stair-Step Incentives

Another area of concern for many dealers is two-tier incentives programs, which often results in auto manufacturers attempting to impose one-size-fits-all programs on dealers, he said.

"NADA has had a long-standing position in support of a level playing field for all dealers. Unfortunately, history shows that, at times, manufacturers' create incentive programs that favor some dealers over others," Underriner said. "These unfair programs are bad for dealers, bad for automakers and bad for customers. Two-tier pricing: Harms brand credibility; Hurts dealers of all sizes; and destroys customer confidence in dealers and automakers."

"We must speak with one strong voice: Factory top-down control will never work," he said. "It will always fail because it negates our ability to innovate and adapt to local community needs."

Underriner's term as NADA chairman ends Monday, Feb. 11, when North Carolina dealer David Westcott, NADA vice chairman, takes the gavel.

"Serving as chairman of this great association and representing America's new-car dealers around the world has been a great honor," Underriner said.

The NADA convention runs Feb. 8-11 at the Orange County Convention Center.
Media Contacts
Image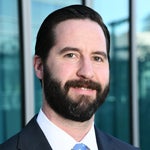 Jared Allen
Vice President, Communications
Image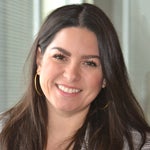 Juliet Guerra
Director, Media Relations