NADA to Hold Women's Dealers Breakfast at Convention
MCLEAN, Va. (December 20, 2005) - The National Automobile Dealers Association (NADA) will hold a breakfast for women dealers, in conjunction with the 2006 NADA Convention & Exposition in Orlando, on Saturday, February 11, 7:30 to 9:30 a.m. It will take place at the Peabody Hotel, in the Orlando Ballroom (1, 2 and 3).

Like last year's successful first women's dealer breakfast, the event will provide women new car and truck dealers a forum for networking and discussion with their peers and industry leaders.
"The women's dealer breakfast proved to be a great success at the last convention, and we're very pleased to offer it again this year," said NADA Chairman Jack Kain. "The success and growth of women dealers are vital to our industry, and this breakfast is just one way that NADA is working to advance that goal."

Keynote speaker Anne E. Belec, president and CEO of Volvo Cars of North America, LCC, will share her business insights gained from leading one of the world's major auto manufacturers.

Marcy Maguire and Kathleen Sims, NADA directors-at-large representing women dealers, will host the event. Tickets are $49 and must be purchased by February 6. Invitations will be sent with a response card in the mail. 

The convention will also feature a host of workshops to enhance dealer performance and profitability, as well as presentations by:
Tom Purves, Chairman and CEO of BMW U.S. Holding Corporation (Saturday, Feb. 11)
General Colin Powell, (ret.), former Secretary of State (Monday, Feb. 13)
Frank Abagnale, an FBI instructor and best-selling author (Sunday, Feb. 12).
Media Contacts
Image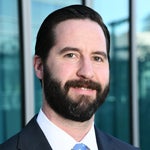 Jared Allen
Vice President, Communications