NADA Foundation and Ally Financial Support New Orleans Community with Donation to Second Harvest Food Bank
AUTO INDUSTRY SHOWS SUPPORT FOR LOCAL COMMUNITY IN CONNECTION WITH THE 2014 NADA CONVENTION & EXPO
NEW ORLEANS (Jan. 22, 2014) - The National Automobile Dealers Charitable Foundation and Ally Financial announced today they have provided a grant of $50,000 to Second Harvest Food Bank in New Orleans. The donation is part of week-long activities leading up to the 2014 NADA Convention & Expo in New Orleans, which runs Jan. 24-27. Each organization contributed $25,000.

"Second Harvest Food Bank is honored to receive this generous donation from the National Automobile Dealers Association and Ally Financial," said Natalie Jayroe, president and CEO of Second Harvest Food Bank. "Louisiana has the second-highest poverty rate in the nation and support from NADA and Ally will help us continue our mission of leading the fight against hunger in south Louisiana."

The donation is reflective of the impact auto dealers make in their local communities and will help support the New Orleans community in connection with the NADA convention. This is the 10th time the NADA convention has been held in the Big Easy since 1973.

"Ally is honored to join with NADA to support the Second Harvest Food Bank and aid in the fight against hunger in the New Orleans community," said Tim Russi, president of Auto Finance for Ally Financial. "This donation is just one way of demonstrating the auto industry's commitment to giving back and building stronger communities."

"The $50,000 donation to Second Harvest Food Bank will provide 140,000 meals to families in need," said NADA Chairman Dave Westcott. "We commend Second Harvest and its partner agencies for their dedication to reducing hunger in south Louisiana."

"As new-car dealers, it's our responsibility to support our communities, and NADA prides itself on giving back to the cities that host our convention," added Westcott, a Buick-GMC dealer in Burlington, N.C.

Auto dealers attending the NADA convention throughout the weekend will have an opportunity to join NADA and Ally in making a difference for the New Orleans community. For every dealer that checks in at the Ally booth (#3739) during the NADA convention, Ally will make an additional donation to Second Harvest Food Bank.

The NADA Foundation, which is the philanthropic arm of NADA, was established in 1975. 
Media Contacts
Image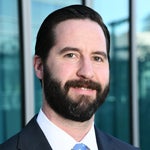 Jared Allen
Vice President, Communications