NADA Enhances Convention Communications Through Social Networking
FOLLOW THE LATEST CONVENTION DEVELOPMENTS AND INTERACT WITH ATTENDEES, WORKSHOP PRESENTERS AND EXHIBITORS ON LINKEDIN, FACEBOOK, TWITTER AND YOUTUBE

MCLEAN, Va. (Dec. 11, 2009) - After a tumultuous year that has included automaker restructurings, a credit crisis and dealership closures, the industry focus now shifts to the 2010 National Automobile Dealers Association (NADA) Convention & Expo in Orlando, Feb. 13-15.

Thousands of dealers and exhibitors, along with the top automaker CEOs and other executives, will attend the 93rd annual event at the Orange County Convention Center for dealer franchise meetings, keynote presentations and other special events. (To date, nearly 400 companies are planning to exhibit at the convention.)

"With all that's happening in the auto industry, the NADA convention is a perfect time to assess the future of auto retailing and for dealers to meet face-to-face with their automaker representatives," says Brian Hamilton, chairman of NADA's Convention Committee. "If ever there was a must-attend convention, this is it."

To enhance the experience for attendees, NADA-for the first time-has launched a social media campaign using the popular LinkedIn, Facebook, Twitter and YouTube platforms.

"By using these social media sites, dealers and exhibitors can get a head start on what to expect at the convention," says Steve Pitt, NADA vice president of conventions and expositions. "Attendees will receive breaking news announcements. Dealers and their managers will also be able to interact online with instructors before workshops begin and get a jump-start on reviewing exhibitor products and services that can improve their businesses."

Discussing the future of auto retailing, keynote speakers are: 2009 NADA Chairman John McEleney; 2010 NADA Chairman Ed Tonkin; Stefan Jacoby, president and CEO of Volkswagen Group of America; Mike Jackson, chairman and CEO of AutoNation; and oil tycoon turned energy activist T. Boone Pickens.

NADA Chief Economist Paul Taylor will deliver his highly anticipated new-vehicle sales forecast and economic outlook for 2010. He'll be joined by Jonathan Banks, the new senior director of editorial and data services for NADA Used Car Guide and a leading industry analyst, who will present insights and key data on used-vehicle pricing and market trends, as well as his outlook for the year ahead.

NADA represents 17,000 new-car and new-truck dealers, both domestic and import. For daily automotive-related news and the latest convention updates, sign up to receive NADA Headlines at www.nada.org/headlines. It's free!

Editor's note: According to the Orange County Convention Center, the economic impact of the 2010 NADA convention on Orange County will be about $31 million.
Media Contacts
Image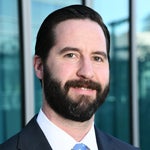 Jared Allen
Vice President, Communications
Image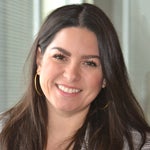 Juliet Guerra
Director, Media Relations