NADA Convention Offers 61 New Workshops for Dealers and Managers
McLEAN, Va. (Dec. 14, 2012) - One of the main takeaways of the annual NADA Convention and Expo is attending the workshop sessions, which are presented by experts and professionals from across the auto industry. For 2013, there are 28 new instructors and 61 new workshops, sponsored by NADA University.

"Dealers and managers who attend the convention workshops will walk away with solutions they can put into practice as soon as they return to their dealerships," said Michelle Primm, chairperson of NADA's Dealership Operations Committee and a new-car dealer in Cuyahoga Falls, Ohio. "To deliver a wide variety of timely, relevant and profit-building workshop topics, we received input from many NADA and ATD directors who contributed their time during the selection process of the 2013 convention workshop topics and instructors."

For 2013, there are seven education tracks, which include:

Executive Leadership: The Executive Leadership track includes workshops exclusively for dealer principals. The workshops range from legal and regulatory topics, managing multiple dealership locations to tax and succession planning and fraud prevention.

Internet Solutions: The Internet Solutions track includes Internet marketing for both variable and fixed operations, including online auctions, social media and video search marketing as well as training on computer policies and selecting IT vendors. 

Legal and Regulatory: The Legal and Regulatory track includes workshops on cash reporting, OSHA compliance, Red Flags Rule, UNICAP, HAPs and FMLA. 

Managing Your Resources: The Managing Your Resources track for senior management includes some Executive Leadership workshops, plus training on cash management and improving business operations.

Parts and Accessories: The Parts and Accessories track for parts managers and employees includes workshops on inventory control, Hazmat transportation regulations and service and parts communication.

Sales, Leasing and Finance: The Sales, Leasing and Finance track includes training on legal matters, advertising and marketing, new and used sales, including trade appraisals, CPO programs, leasing and auctions as well as F&I, inventory management and CRM.

Service and Body Shop: The Service and Body Shop track for service managers, service advisors and technicians covers topics such as technician retention, RO analysis, performance analysis and absorption.

NADA University will also offer a workshop on the new Dealership Workforce Study and four workshop sessions on healthcare reform.

In late December, the new NADA convention mobile app will be available for iPhone, iPad and Android devices. The app will allow dealers and their managers to create a workshop schedule, download workshop presentations and handouts, view speaker bios, navigate the convention center and shop the expo floor. To download the mobile app, search for "NADA 2013" in the App Store or Android Marketplace.

The 2013 NADA convention, which runs Feb. 8-11 in Orlando, Fla., will be held at the Orange County Convention Center. The annual American Truck Dealers (ATD) Convention and Expo once again runs concurrently with NADA.
Media Contacts
Image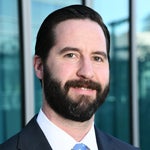 Jared Allen
Vice President, Communications
Image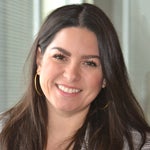 Juliet Guerra
Director, Media Relations