NADA Convention to Host Auto Dealers from More Than 30 Countries
ORLANDO, Fla. (Feb. 8, 2010) - The nation's new-car and -truck dealers will convene in Orlando, Fla., this week for their annual convention, featuring industry-leading keynote speakers, more than a 100 workshop sessions and 465 allied-industry exhibits. It's also an opportunity for dealers from around the globe to meet and share ideas.

About 15,000 dealers, automaker executives, exhibitors, media and guests are expected to attend the National Automobile Dealers Association (NADA) Convention & Expo, Feb. 13-15, including more than 800 international dealers and reporters from 31 countries.

When Jaap Timmer, chairman of Euroda, (the European Opel/Vauxhall dealer organization) arrives in Orlando, it will mark his 17th consecutive convention since 1993. He's also chairman of Cecra, the European federation consisting of 27 national professional associations representing the interests of motor trade and repair businesses and 13 European dealer councils.

"The NADA convention gives me a lot of inspiration and motivation, and is always refreshing, especially in difficult times," says Timmer, who looks forward to meeting colleagues, seeing the friends he's made over the years and comparing the European and U.S. markets.

Timmer, who lives in Assen, Netherlands, says he attends the convention to learn what's going on in the United States, especially with General Motors and GMAC. He says he plans to attend as many workshops as possible to learn the latest developments on sales, information and communication technologies and business management.

"The auto industry is all about trends and many of those trends start in the United States. That's why many international dealers attend the convention," says Steve Pitt, NADA vice president of conventions and expositions. "The workshops are also an attraction. So is networking with dealers from around the world. It's also a travel and vacation destination for many dealers coming to Orlando or the other NADA convention cities: San Francisco, Las Vegas and New Orleans."

Timmer became a dealer in 1964 after succeeding his father. His son now owns and operates the family business, which sells Opel, Saab, Cadillac, Kia and Mazda brands, with about 60 employees.

When asked about what U.S. and European dealers have in common, Timmer says they have similar struggles to be profitable in a shrinking market and both are striving to improve customer retention.

What's different? "In the United States, dealers have more legal protections and are appreciated more in their local communities than dealers in Europe," he says.

"There is more direct communication between manufacturers and dealers in the U.S.," Timmer says. "An advantage in the U.S. is that everybody speaks the same language, contrary to Europe."

The top 10 countries, excluding the United States, with the largest number of dealers attending the NADA convention are: Canada, Australia, Brazil, United Kingdom, Italy, Spain, Netherlands, Russian Federation, South Africa and Mexico.

"We are pleased to see so many international dealers from so many countries coming to the convention," says Brian Hamilton, NADA convention chairman and a GM and Chrysler dealer from Nebraska.

For the second straight year, NADA will translate select workshops into Spanish, Portuguese and Italian.
Media Contacts
Image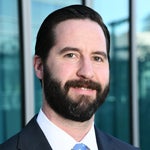 Jared Allen
Vice President, Communications
Image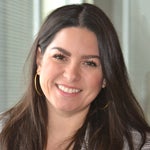 Juliet Guerra
Director, Media Relations