NADA Convention Features Former U.S. Presidents and Inspirational Speakers
FORD'S MULALLY TO BE INDUSTRY KEYNOTE SPEAKER

MCLEAN, Va. (Dec. 10, 2008) - The National Automobile Dealers Association (NADA) has assembled a lineup of leading political figures and inspirational speakers-including former U.S. presidents George H.W. Bush and Bill Clinton-to deliver remarks at its 92nd annual Convention & Exposition in New Orleans next month.

"This year's lineup is one of the most impressive in NADA's history," said Convention Chairman and auto dealer Jeff Carlson. "In line with NADA's convention theme of 'Committed to Community,' former U.S. presidents George H.W. Bush and Bill Clinton join us in highlighting nationwide efforts to give back to the New Orleans community." 

Earlier this year, the NADA Charitable Foundation made a $400,000 contribution to the Brees Dream Foundation-founded by New Orleans Saints quarterback Drew Brees and wife, Brittany-to help rebuild the athletic fields at the Lusher Charter School, the largest public high school in New Orleans.

Ford Motor Co. President and CEO Alan Mulally will deliver the keynote address during the General Assembly on Saturday, Jan. 24, following NADA Chairman Annette Sykora. Archie Manning, former Saints' quarterback and National Football League Most Valuable Player, and Christopher Gardner, the inspiration for the movie "The Pursuit of Happyness," will offer motivational talks. On Monday, Jan. 26, incoming NADA Chairman John P. McEleney will outline his priorities for the coming year, the chief among which is to expand the availability of credit for vehicle purchases.


About Annette Sykora

Annette Sykora, dealer principal of Smith Ford Mercury in Slaton, Texas, and Smith South Plains Ford, Lincoln-Mercury, Dodge, Chrysler and Jeep in Levelland, Texas, is 2008 chairman of NADA. She also represents the franchised new-car dealers of northern Texas on the association's board of directors. During her term, Sykora has acted as a spokesperson for dealers all over the country on issues of concern to the industry, including: federal incentives to boost consumer confidence in auto retailing; fuel economy and the rise of "green" dealerships; child passenger safety; and training the next generation of dealership employees.

About John McEleney

John McEleney, president of McEleney Autocenter, Inc., Clinton, Iowa, and McEleney Autoplex, Inc., Iowa City, Iowa, is 2008 vice chairman and 2009 chairman of NADA. A lifelong resident of Clinton, Iowa, McEleney joined the family car business after receiving a business administration degree from the University of Notre Dame in 1973. After working in the family's dealership in various capacities, including sales consultant and body shop estimator, McEleney became general manager in 1976. Today, his two dealerships sell Chevrolet, Buick, Pontiac, GMC, Cadillac, Toyota and Hyundai brand vehicles. McEleney's election as 2009 NADA chairman comes amid economic turmoil and record low auto sales. In expectation of a tough year, McEleney has outlined an agenda to get vehicle sales back on track by boosting consumer confidence and expanding the availability of credit.

About George H.W. Bush and Bill Clinton

Following Hurricane Katrina in August 2005, the two former U.S. presidents established the Bush Clinton Katrina Fund to assist in the rebuilding efforts of New Orleans. The campaign was the second collaboration for the two, who previously worked together to raise funds to support relief and recovery efforts following the tsunami in South Asia. Recently, presidents Bush and Clinton partnered again to announce the Bush Clinton Coastal Recovery Fund in response to this year's devastating hurricane season along the Gulf Coast. 

About Alan Mulally

Prior to joining Ford in September 2006, Mulally served as executive vice president of  The Boeing Company, and president and CEO of Boeing Commercial Airplanes. In that role, he was responsible for all of the company's commercial airplane programs and related services. Throughout his career, Mulally has been recognized for his contributions and industry leadership, including being named "Person of the Year" for 2006 by Aviation Week magazine and one of "The Best Leaders of 2005" by BusinessWeek magazine.

About Archie Manning

Archie Manning epitomizes football. In 1971, Manning, the second player chosen in the NFL draft, was the No. 1 draft choice of the Saints. He set passing records, played in two Pro Bowls and was named the NFL's Most Valuable Player in 1978. But Manning's appeal transcends his athletic achievements. Manning and son Peyton, quarterback for the Indianapolis Colts, have written a book, "Manning: A Father, His Sons and A Football Legacy." Other son Eli is quarterback for the 2008 Super Bowl champion New York Giants. The Mannings operate the Manning Passing Academy, a summer camp for high school quarterbacks and receivers.

About Christopher Gardner

Christopher Gardner, owner and CEO of Christopher Gardner International Holdings, is also a passionate philanthropist whose work has been recognized by many organizations. The amazing story of Gardner's life was published as an autobiography, "The Pursuit of Happyness," in May 2006, and became a New York Times and Washington Post No. 1 bestseller. Gardner was also the inspiration for the movie, "The Pursuit of Happyness," released in December 2006. The movie is the No. 2 all-time domestic grossing drama. The NADA convention in New Orleans will take place Jan. 24-27. NADA, founded in 1917 and based in McLean, Va., represents about 20,000 new car and truck dealers holding nearly 43,000 separate franchises, both domestic and import
Media Contacts
Image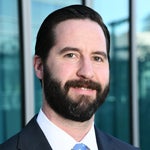 Jared Allen
Vice President, Communications
Image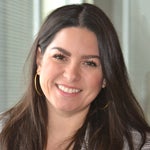 Juliet Guerra
Director, Media Relations