NADA Chairman Urges Automakers to Treat Dealers as 'Real Partners'
SAN FRANCISCO (Feb. 9, 2008) - Dealers are "uniquely qualified" to connect three sectors that drive the U.S. auto industry - consumers, automakers and Congress, said Dale Willey in his remarks at the National Automobile Dealers Association's (NADA) 91st Annual Convention & Exposition in San Francisco.

Willey, president of Dale Willey Automotive in Lawrence, Kan., said that after 37 years in the retail-auto industry and as NADA chairman over the past year, he now sees the role of dealers differently."

We are the bridge that connects the consumer to the manufacturer," Willey said. "We hear everything the car buyer likes or doesn't like about a vehicle."

It's this experience that makes dealers "uniquely qualified" to help automakers develop products that sell, Willey said. Dealers gather valuable product information daily under real-world conditions.

Dealers must work with automakers as "real partners" - not in a legal sense, but in terms of working together with one goal in mind: producing and selling vehicles that consumers want to drive, Willey added.

Manufacturers spend millions of dollars on surveys, polls and focus groups to figure out what consumers want, Willey said. "Just because a focus group likes something doesn't mean that consumers are going to rush out and buy it," he said.

America's franchised new-car and truck dealers "know better than anyone what consumers want to drive," Willey said.

In addition, dealers understand legislation that affects the industry and the difficulties automakers face in creating cars with increased fuel economy, he said. "Dealers also understand the consumer's desire to get better gas mileage."
Media Contacts
Image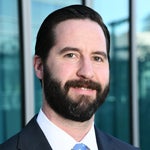 Jared Allen
Vice President, Communications
Image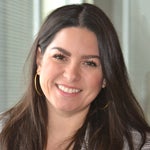 Juliet Guerra
Director, Media Relations