NADA 2005 Chairman Kain Challenges Dealers To Develop Customers for Life
NEW ORLEANS (Jan. 31, 2005) - In his remarks at the National Automobile Dealers Association's (NADA) 88th Annual Convention and Exposition today, NADA 2005 Chairman Jack Kain challenged the industry to continue its work toward developing "customers for life.

On "Customers for Life:"
"Dealers do too much good for their communities, their states and the nation not to be held in higher esteem," said Kain. "As chairman, I want to improve the image of the dealer."

He added, "I have always pushed the 'customers-for-life' philosophy and it has helped to sustain me and increased my appreciation for this business."

Kain pointed to NADA's Code of Ethics, along with improved F&I processes, as a framework for building customer loyalty and attracting repeat business.  "It reflects our well-deserved reputation for honor, integrity and service to our customers," he said.
On Dealer Financing:
Kain praised 2004 NADA Chairman Charley Smith for leading an aggressive effort to enhance the dealer finance process and raise public awareness through education.  He vowed to continue the fight.

"Our work has just begun," he said. "We expect more controversy, more media attention and more state legislative action in the months ahead.  Our response must be open and straightforward, based on greater transparency in the car-buying process."

He added, "We should keep one thing in mind: Even though we are a collection of independent businesses, a negative television report about one of us hurts all of us, our businesses and our reputations." 

On a Better Business Climate:
Kain said litigation and "frivolous" lawsuits are impacting the business climate for new car dealers and vowed that NADA will continue to work through legislative channels to reduce them.  He cited NADA's support for federal class-action reform legislation as a key step in this process.

"This bill would make it harder for trial lawyers to act for their own benefit instead of their client's benefit," Kain remarked. "The American tort system is three times as expensive as Britain's, and it's past time for a change."

In addition, he said NADA will continue its fight to protect dealers from "unwarranted" regulatory burdens. "The federal government and our lawmakers must understand that no matter how well intentioned any new regulation may be, it must be considered within the context of what is already a crushing regulatory burden," Kain added.
 
Media Contacts
Image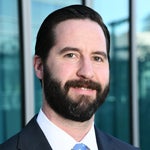 Jared Allen
Vice President, Communications
Image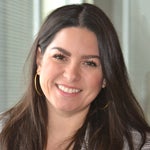 Juliet Guerra
Director, Media Relations