NADA 2004 Chairman Smith Says Industry Stronger When Addressing Key Challenges
NEW ORLEANS (Jan. 29, 2005) - In his remarks at the National Automobile Dealers Association's (NADA) 88th Annual Convention & Exposition today, NADA 2004 Chairman Charley Smith said the industry has grown stronger in the past year by addressing issues affecting customer loyalty, including dealer financing, customer surveys and the need for qualified auto technicians.

On Dealer Financing:
"When it comes to financial services, we are clearly on the side of greater transparency," Smith said. "It's good for consumers and it's good for dealers."

Smith announced today that NADA has helped to create a major coalition of financial service companies and dealers that will develop a national education campaign on auto financing for consumers, legislators and regulators.

"The more car buyers know about financing, the better off everyone will be," Smith said.  He pointed out that dealers must emphasize four points:  Dealers offer the convenience of one-stop shopping; access to many credit sources; competitive rates; and a competitive marketplace.

On Customer Surveys:
To enhance customer loyalty and satisfaction, Smith highlighted a new tool unveiled today, NADA-24, to help dealers resolve customer complaints immediately.  "With this new service, we will be able to contact our customers within 24 hours of a transaction," he said. "And we'll be in a stronger position to resolve concerns long before they become permanent."

He noted that NADA-24, which was produced in partnership with the international market research firm Synovate, will allow dealers to know if the customer is likely to buy another vehicle from the dealership or recommend it to family and friends.

On the Need for Qualified Auto Technicians:
To address a need for more than 30,000 new technicians annually, Smith praised dealers for their work with schools and local chapters of Automotive Youth Educational Systerms (AYES), and challenged them to do even more.  AYES is an organization that forges partnerships between dealerships and local high schools or vocational/technical schools to prepare young people for careers in automotive service.

"If there is not an AYES chapter in your local community, establish one," Smith urged dealers. "We also need to highlight the benefits of vocational training.  For those who decide not to go to college, we need to let them know that there are viable options, and one of them is a career in automotive technology." He added that NADA has prepared a model speech for career days that can be customized by dealers to local markets.
Media Contacts
Image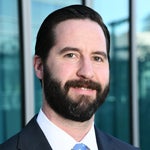 Jared Allen
Vice President, Communications
Image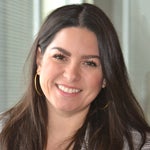 Juliet Guerra
Director, Media Relations