Minority Auto Dealer Breakfast Planned for 2006 NADA Convention
McLEAN, Va. (Dec. 12, 2005) - The National Automobile Dealers Association (NADA) will hold a special breakfast event for minority dealers, "Celebrating Diversity," on February 13, 7:30-9:30 a.m., in conjunction with the 2006 NADA Convention & Exposition in Orlando.

The breakfast event, the first of its kind, will provide minority new car and light truck dealers a forum for networking and discussion with their peers and industry leaders. It will be held at the Peabody Hotel, in the Orlando Ballroom 3.

"The growth and success of minority dealers is vital to the well-being of our industry," said NADA Chairman Jack Kain. "This breakfast is one way that NADA is working to focus attention on that goal."

Nathan Conyers, the event's keynote speaker, will share his insights as the second-longest tenured African-American dealer in the U.S., with 35 years in the business.  For his many years of work on minority issues, Conyers was inducted into the African-American Business Hall of Fame in Cleveland, in 2003. He also received the Pride of Jaguar Award - the automaker's highest honor for sales and customer service excellence, and was the first recipient of the New York Urban Dealer Pioneer Award.

He was president in 1970 of the first national minority car dealer organization ever established, the National Black Automobile Dealers Association. Conyers later took over as the first president of the National Association of Minority Automobile Dealers in 1980.

The breakfast will be co-chaired by NADA Director At-Large Larry Brown, Ottawa Ford-Lincoln-Mercury and Kia of Ottawa, Illinois; and NADA Director At-Large Dale Early, Deerbrook Forest Chrysler-Jeep, Kingwood, Texas.
Media Contacts
Image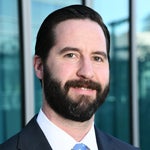 Jared Allen
Vice President, Communications
Image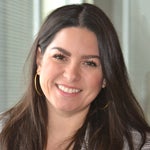 Juliet Guerra
Director, Media Relations