Meet the Women Leaders of the National Automobile Dealers Association
MCLEAN, Va. (Jan. 31, 2008) - When Annette Sykora was a teenager growing up in Slaton, Texas, she began working as a title clerk at the family's dealership in 1982. Over her 26-year dealership career…and counting, Sykora has nurtured her passion for selling cars - becoming financial services manager, general manager and then dealer principal.

Today, Sykora is poised to lead the National Automobile Dealers Association during one of the industry's most challenging economic and regulatory times in decades for franchised new-car and truck dealers. She will become NADA's first woman chairman.

Sykora, 44, will join fellow dealers Marcy Maguire and Kathleen Sims, NADA directors-at-large, and Michelle Primm, incoming NADA director from Ohio, at the 4th Annual Women Dealers' Forum & Breakfast during the 2008 NADA Convention & Exposition in San Francisco from 7:30-9:30 a.m., Saturday, February 9 at the Fairmont Hotel.

A few key topics include: dealership profitability, dealership consolidation, attracting a talented workforce and the heated national debate on Corporate Average Fuel Economy (CAFE).

"NADA is committed to assisting women dealers thrive in the retail automobile industry," said Dale Willey, NADA chairman. "This event provides women dealers a forum for networking and discussion with their peers and industry leaders to tackle several relevant dealer issues."

In addition, speaker Connie Podesta - an author, organizational therapist and human behavior psychology expert - will share her knowledge on business issues, such as personal accountability, life balance, customer service, sales and team building.
Media Contacts
Image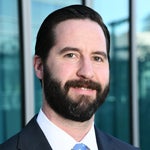 Jared Allen
Vice President, Communications
Image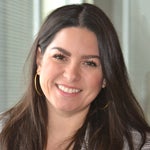 Juliet Guerra
Director, Media Relations