Media Registration for NADA Convention in San Francisco Now Open
INTEREST IN NADA CONVENTION INCREASES AS AUTO INDUSTRY MAKES A COMEBACK

MCLEAN, Va. (Oct. 4, 2010) - Thousands of auto dealers and exhibitors, along with automaker CEOs and other top executives, will attend the 2011 NADA Convention & Expo in San Francisco Feb. 5 to 7. Industry keynote speakers are Jim Lentz, president and chief operating officer of Toyota Motor Sales, U.S.A., Inc., and NADA Chairman Ed Tonkin and Vice Chairman Stephen Wade.

The NADA convention, which is considered the "Industry Event of the Year," includes franchise meetings, multiple workshops and hundreds of exhibits. It also offers dealers and their managers a one-of-a-kind opportunity to stay informed on industry issues and trends, to understand the changing economy and to ensure future success at the dealership.

"There's increased interest in the NADA convention as the auto industry makes a comeback," says Jack Caldwell, chairman of NADA's convention committee and a Toyota-Scion dealer from Conway, Ark.

Other keynote speakers are former U.S. Secretary of State Condoleezza Rice and heroic airline pilot Chesley B. "Sully" Sullenberger, III.

Plus, NADA Chief Economist Paul Taylor will deliver his new-vehicle sales forecast and economic outlook for 2011. A used-vehicle sales forecast will be presented by Jonathan Banks, executive automotive analyst for NADA Used Car Guide. Banks will provide his insight on pricing, market trends and outlook for 2011.

Media credentials are reserved for qualified journalists covering the NADA convention.
Media Contacts
Image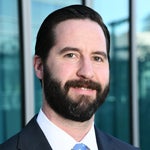 Jared Allen
Vice President, Communications
Image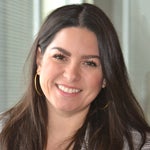 Juliet Guerra
Director, Media Relations