Huntsville Auto Dealer Honored by TIME and Goodyear
TRACY SHIELDS JONES WINS HIGHEST HONOR FOR COMMUNITY SERVICE AND INDUSTRY ACCOMPLISHMENTS AT NADA CONVENTION

LAS VEGAS (Feb. 3, 2007)-Tracy Shields Jones, President, Century Automotive Group, Inc., a BMW, Volvo, Buick, Jaguar, Land Rover and Porsche dealer in Huntsville, Alabama, was named the 2007 TIME Magazine Quality Dealer Award (TMQDA) today. The announcement was made by Ed McCarrick, TIME's President & Worldwide Publisher and Johann Finkelmeier, VP and General Manager Original Equipment Tires, North American Tire Unit, The Goodyear Tire & Rubber Company, at the National Automobile Dealers Association (NADA) convention in Las Vegas. Jones was selected to receive this highest honor among 60 automobile dealers, from more than 19,500 nationwide, nominated for the 38th annual award.

Says McCarrick: "The TIME Magazine Quality Dealer Award is the automobile industry's most prestigious and highly coveted award for car dealers, and we are proud to sponsor this award which stands for excellence and community involvement." TMQDA recipients must demonstate a long-standing commitment to effective community service and be among the nation's most successful autodealers. The award is sponsored by TIME in association with Goodyear, and in cooperation with NADA. A panel of faculty members from the University Of Michigan Graduate School Of Business Administration selects TMQDA finalists.

As a young child, Tracy Jones would watch her grandfather, CEO of Superior Motor Coach, and her father, the owner or partner in 26 dealerships, and say "I want to be just like them." When other little girls were giving class career day presentations on nursing and teaching, Jones' presentation was on being an automobile dealer. Ironically, her father tried to discourage her from entering the male-dominated automobile business. However after she graduated from the University of Alabama and became a CPA with Price Waterhouse, her father hired her as a comptroller for his Huntsville dealership. She became President of the company after her father's retirement in 1993 and has led the organization to win many prestigious awards in the industry.

In addition to her business successes, Jones and her dealerships have also supported a wide range of organizations and causes, including the Susan G. Komen Breast Cancer Foundation, Huntsville Hospital Foundation, United Way, National Children's Advocacy Center, Huntsville Museum of Art, American Diabetes Center, Alzheimer's Association, American Cancer Society and Huntsville Symphony Orchestra, among many others. "In the grand scheme of things, I guess I have always viewed my role as not just a car dealer," Jones said. "I like to think of myself as a person who can make a difference in this world. I just happen to like cars!"

Nominated for the annual TMQDA by Thomas R. Dart, President of the Automobile Dealers Association of Alabama, Inc., Jones lives in Huntsville and works with her husband of 20 years, George G. Jones, General Manager. They have four children who have been raised around dealership life. Her oldest son, Parker, works at the dealership during the summer and does his school career day presentations on why he wants to become an automobile dealer.

TIME is a global multimedia brand that includes TIME.com, TIME Style & Design, TIME for Kids and Timeforkids.com. TIME's worldwide editions include TIME U.S., TIME Canada, TIME Europe, TIME Asia and TIME South Pacific. TIME magazine is the world's largest weekly newsmagazine with a domestic audience of more than 20 million and a global audience of more than 27 million.
Media Contacts
Image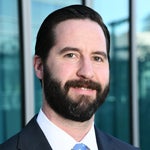 Jared Allen
Vice President, Communications
Image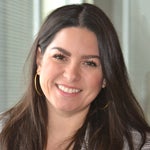 Juliet Guerra
Director, Media Relations