General Motors CEO Wagoner to Deliver Keynote Address at 2008 NADA Convention
McLEAN, Va. (July 26, 2007)-General Motors Corp. Chairman and Chief Executive Officer Rick Wagoner will deliver the keynote address at the National Automobile Dealers Association's (NADA) 91st Annual Convention and Exposition, February 9-12, 2008, in San Francisco. He will present his views on the state of the industry and dealer relations.

"We're very pleased that Rick will join us at our most important event and share his insight on dealer issues and the overall direction of GM," said NADA Chairman Dale Willey.

Wagoner began his career with GM in 1977 as an analyst in the treasurer's office in New York. Since then, he has held numerous positions related to the company's financial operations. Wagoner served as president and managing director of General Motors of Brazil in 1991 and 1992. Prior to that, he was vice president in charge of finance for General Motors Europe based in Zurich, Switzerland, in 1989 and 1990.

Wagoner was elected GM chairman and chief executive officer in 2003 and served as executive vice president of GM and president of North American Operations since 1994. He was executive vice president and chief financial officer from 1992 to 1994 and also had responsibility for worldwide purchasing from 1993 to 1994.

A graduate of Duke and Harvard, Wagoner is a member of the Board of Trustees of Duke University and the Board of Dean's Advisors of the Harvard Business School. He is chairman of the Society of Automotive Engineers A World in Motion Executive Committee and a member of the Business Council and Business Roundtable.
Media Contacts
Image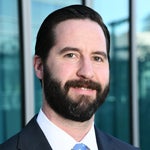 Jared Allen
Vice President, Communications
Image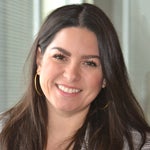 Juliet Guerra
Director, Media Relations