BMW's Tom Purves to Deliver Keynote Speech at 2006 Convention
McLEAN, Va. (July 26, 2005) - Tom Purves, chairman and CEO of BMW U.S. Holding Corporation, will be the keynote speaker at the National Automobile Dealers Association's (NADA) 89th Annual Convention and Exposition, in Orlando, February 11-14, 2006.

Joining Purves in the convention speaker lineup is Gen. Colin Powell (ret.), former secretary of state, and Frank Abagnale, an FBI instructor and best-selling author who has emerged as one of the world's most respected business consultants.

Purves will present his views on the state and future of the industry and his company, as well as its relations with dealers, at the convention's Opening General Session, on Saturday, February 11.

"Tom is a true industry leader who has helped propel BMW to a stronger position in the U.S. marketplace, and we're very pleased that he'll lend his insights at our most important event of the year," said NADA Chairman Jack Kain. "Beyond his accomplishments at BMW, Tom's tireless commitment to the mission and work of AYES (Automotive Youth Educational Systems) is a testament to how much he cares about the future of our industry as a whole." 

AYES, under the chairmanship of Purves, is a partnership among auto dealers, manufacturers and high schools/prep schools designed to encourage and prepare young people to embark on careers in the retail automotive industry.  

Gen. Powell, who will address the convention on Monday, February 13, has had positions of leadership for most of his life - on the battlefield, as chairman of the Joint Chiefs of Staff and as secretary of state. Drawing on his vast experience on the world stage, he will illustrate what it takes to be a leader and provide strategies for "taking charge" during times of great change and crises.

Abagnale, who will speak at the inspirational session, on Sunday, February 12, authored the best-selling book, Catch Me if You Can, based on his life. The book was made into a major motion picture directed by Steven Spielberg and starring Leonardo DiCaprio and Tom Hanks. Abagnale will explain how his remarkable story has a moral and that its lessons apply in many ways to life and business.
Media Contacts
Image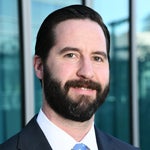 Jared Allen
Vice President, Communications
Image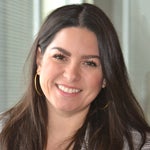 Juliet Guerra
Director, Media Relations