ADESA Auction at NADA Convention Raises $27,000 for Canine Companions Wounded Veterans Initiative
THE NADA FOUNDATION'S FRANK E. MCCARTHY MEMORIAL FUND CONTRIBUTES A $10,000 GRANT
NEW ORLEANS (Jan. 26, 2014) For the second consecutive year, Joe Verde, president of the Joe Verde Group in San Juan Capistrano, Calif., was the top bidder on a Harley-Davidson motorcycle auctioned by ADESA at the National Automobile Dealers Association Convention & Expo.

Verde's winning bid of $27,000 for the 2013 Heritage Softail Classic Anniversary Edition will be added to a $10,000 grant from the National Automobile Dealers Charitable Foundation, which was presented to the Wounded Veterans Initiative of Canine Companions for Independence (CCI) earlier today. CCI trains companion dogs for wounded veterans, a cause long supported by the nation's new-car and -truck dealers.

The "vintage bronze/black" model (No. 1546 of 1900 produced) was donated by ADESA, which runs used vehicle auctions throughout North America.

"These wounded veterans give so much. We really appreciate the NADA Foundation for making us aware of Canine Companions and for giving us the opportunity to contribute to such a worthy cause," said Verde, an Army veteran who served in Vietnam.

This is the third year ADESA has held a live auction at the NADA convention. Proceeds from the auction and the grant go to the NADA Foundation's Frank E. McCarthy Memorial Fund, in whose name the CCI donation is made.  McCarthy was chief executive of NADA from 1968 to 2001.

U.S. Air Force veteran Jason Morgan, who is paralyzed from the waist down, and his service dog Napal, a black Labrador retriever, represented CCI at both events.

"When you go through a disability like mine, it completely changes your life in every way," Morgan said. "As a veteran, Napal is the biggest contributor to my well-being and my way of life since my injury 14 years ago."

Morgan was injured when his vehicle was ambushed during a special operations narcotics mission in South America.

The ADESA auctions have raised $71,000 for the NADA Foundation and Canine Companions for Independence.

"What an amazing auction. I want to take this opportunity to personally thank our customers and NADA attendees for their support and generosity," said Tim Zierden, ADESA senior vice president of dealer services. "Each year the event grows. I am honored we are all able to support such a great cause like Canine Companions for Independence."
Media Contacts
Image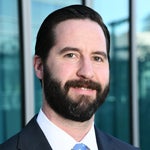 Jared Allen
Vice President, Communications
Image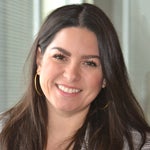 Juliet Guerra
Director, Media Relations