ISSUE
The Federal Trade Commission (FTC) proposed a "Vehicle Shopping Rule" that would overwhelm car buyers and small businesses with additional paperwork and needlessly lengthen the sales process. The rule was proposed without credible data-driven analysis or the necessary time for public comment. The agency allowed only 60 days for the public to review this rule, despite its widespread impact on consumers and small businesses, and denied a routine request for an extension of the public comment period. On Nov. 29, Rep. Kelly Armstrong (R-N.D.) and 46 bipartisan and bicameral members of Congress sent a letter to the FTC urging the agency to withdraw its proposed "Vehicle Shopping Rule" and instead issue an Advance Notice of Proposed Rulemaking (ANPRM). Congress should use its oversight authority and "power of the purse" to reign in the FTC to ensure this rulemaking process is not a rush to judgment and does not negatively impact consumers and small businesses.
BACKGROUND
The FTC published a Notice of Proposed Rulemaking for its "Vehicle Shopping Rule" in the Federal Register on July 13. To support the rule, the FTC relies on data that is unverified, previously rebutted, anecdotal, or non-existent. A major rule with such market-changing ramifications requires data-driven, quantitative evidence of systemic issues. The FTC rule instead relies primarily on a qualitative, internal study which included only 38 Washington, D.C. area residents in its sample size. This "study" explicitly stated that data from the study should not be used to form any quantitative or generalizable conclusions. Yet, the FTC repeatedly cites this unvalidated and unscientific 'study' to justify a nationwide rule that adds massive new costs and lengthens transaction times for small business new car dealers and consumers. 

Vehicle sales are already extensively regulated with a document-intensive process. Many provisions of the proposed rule ignore existing federal requirements or duplicate or contradict state laws and/or regulations. For example, the proposed rule would force dealers to give a customer two different "cash prices" for the same vehicle, since it includes a new computation for "cash price" which differs from the "cash price" disclosure required under the Truth In Lending Act (TILA). The proposed rule would create a new definition for "Express, Informed Consent" which would question the sufficiency of a consumer's signature to indicate consent. This novel interpretation would upend basic contract law and decades of state common law.

Despite no deadlines or mandates set by Congress, the FTC issued this proposed rule without performing any consumer testing. Whenever contemplating a market changing rule, a federal agency should conduct research and testing in advance to ensure its proposed rule would work in practice. For example, privacy disclosures in the Gramm-Leach-Bliley Act were subject to significant consumer testing before being implemented by the FTC. 
 
KEY POINTS
---
This rule increases the complexity of the car-buying process, adding more paperwork and time for consumers while also creating inconsistent and unnecessary rules and burdens for small businesses. Under the rule, every time a consumer asks about a vehicle's price or how to finance it, there would be new disclosures involved. Dealers effectively could not answer questions about monthly payments for different vehicles unless the consumer signed extra disclosures. 

The FTC's rushed rule lacks the due diligence to justify the need and cost of such a comprehensive rulemaking. The FTC must use data to both justify the rule and show the proposed solution will work for consumers. Instead, despite adding more paper to the sales process, the FTC counterintuitively (and without any analysis or support) assumes that this new rule would save consumers 3 hours per transaction.

Congress should urge the FTC to withdraw the rule since adding additional regulatory burdens must be the result of an informed process. All the behaviors the FTC rule is aimed at addressing are already against the law, and the agency presently has sufficient enforcement authority to police any alleged wrongdoing. The FTC should work collaboratively with the auto industry, as it has in the past, to promote compliance without unnecessarily lengthening transaction times, harming consumers and overwhelming small businesses.
STATUS
NADA submitted comments to the FTC on the proposed rule, summarized here, and the comment period closed Sept. 13. Members of Congress must ensure a fair and transparent process for FTC rulemakings and especially for proposed rules which have major economic significance for such an important sector of the economy.                                                                        
Contacts
Image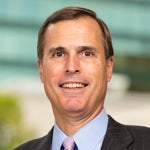 David Regan
Executive Vice President, Legislative Affairs
Image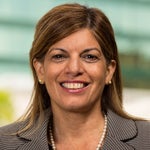 Ivette Rivera
Senior Vice President, Legislative Affairs
Image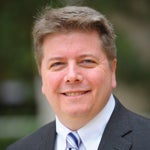 Michael Harrington
Vice President, Legislative Affairs