Learn how NADA Legislative Affairs protects and promotes franchised auto and truck dealerships' interests before Congress.
Top Legislative Priorities
Vehicle assembly plants around the globe ceased or slowed production during the pandemic, drastically reducing new vehicle inventory. The shortfall worsened with the worldwide shortage of semiconductors, which are essential to vehicle production. With no way to replenish vehicle inventory, dealers using the last-in, first-out (LIFO) method of accounting are facing major unanticipated tax liability due to circumstances beyond their control. The Treasury Department has existing authority (Sec. 473 of the Internal Revenue Code) to allow businesses on LIFO additional time to replenish inventory if a "major foreign trade interruption" makes inventory replacement difficult. Despite broad bipartisan support for Treasury's use of its authority, Treasury declined as it believes additional legislative authority is needed. The "Supply Chain Disruptions Relief Act" merely provides a congressional finding explicitly providing Treasury such legislative authority and does not amend the tax code. Last Congress, this legislation unanimously passed the Senate on Dec. 22, however, time ran out before the previous House bill, which had 175 House cosponsors, could be considered. The "Supply Chain Disruptions Relief Act," was reintroduced in the House on Feb. 1 (H.R. 700) and in the Senate on Feb. 15 (S. 443), with nearly half the Senate signing on as original cosponsors. Congress should pass the "Supply Chain Disruptions Relief Act" to allow businesses on LIFO extended time to replace vehicle inventories as pandemic-related global disruptions and reduced auto production made it nearly impossible to replenish new vehicle supply.
The Federal Trade Commission (FTC) proposed a "vehicle shopping" rule that would overwhelm car buyers and small businesses with additional paperwork and needlessly lengthen the sales process. The rule was proposed without credible data-driven analysis or the necessary time for public comment to avoid unintended consequences to consumers and small businesses. Unfair and deceptive practices in vehicle sales or financing are already illegal and should continue to be policed by federal regulators. However, the FTC's proposed rule would make the auto buying experience worse, not better, for consumers. As the auto industry works to streamline the sales process post-pandemic, the FTC's proposal will add inefficiency and complexity for dealers and car buyers. 
The FTC's "ready-fire-aim" rule needs to go back to the drawing board. The agency allowed only 60 days for public review of this rule, despite its widespread impact on consumers and small businesses. Also, the data the FTC relies upon to support its rule is either unverified, previously rebutted, anecdotal, or non-existent. It is especially concerning that the agency did not issue an Advanced Notice of Proposed Rulemaking (ANPRM) and denied a routine request for an extension of the public comment period. On Nov. 29, Rep. Kelly Armstrong (R-N.D.) and 47 bipartisan and bicameral members of Congress sent a letter to the FTC urging the agency to withdraw its proposed "vehicle shopping" rule and instead issue an ANPRM. Members of Congress should continue to weigh in with the FTC and urge the Commission to withdraw its proposed rule and instead issue an ANPRM. 
Catalytic converters are being stolen at increasingly higher rates due to their valuable metals, such as rhodium, platinum and palladium. Thefts reported in insurance company claims have sharply increased over the past three years, and the National Insurance Crime Bureau estimates that these thefts increased by 1,215% between 2019 and 2022. Thieves can easily steal catalytic converters, and since catalytic converters are not readily traceable there is a lucrative market for these stolen parts. This crime is also associated with violence, with at least three deaths linked to the offense. These thefts are costing businesses and vehicle owners millions of dollars. The bipartisan "Preventing Auto Recycling Theft Act" (PART Act) (H.R. 621/S. 154) would help law enforcement combat this crime by providing a national framework that would mark catalytic converters, establish federal criminal penalties, and create a more transparent market that deters its theft. In May, NADA and 14 other groups sent a letter in support of the PART Act. Congress should pass the PART Act to address the growing national problem of catalytic converter theft.
Join the NADA grassroots network by texting NADA to 52886.
Grassroots
When lawmakers learn about your business and employees, they become better informed about how their decisions affect your ability to serve customers and grow your business.
Find Your Members of Congress
NADA Legislative Affairs Staff
Image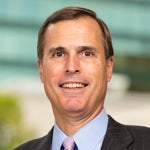 David Regan
Executive Vice President, Legislative Affairs
Image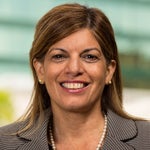 Ivette Rivera
Senior Vice President, Legislative Affairs
Image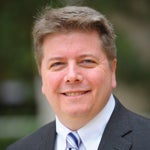 Michael Harrington
Vice President, Legislative Affairs
About Legislative Affairs
Learn how NADA Legislative Affairs protects and promotes franchised auto and truck dealerships' interests before Congress. Find the latest legislation affecting the automotive retail industry, including issues such as auto finance, tax policy, vehicle commerce, fuel economy and the environment, as well as grassroots.