Image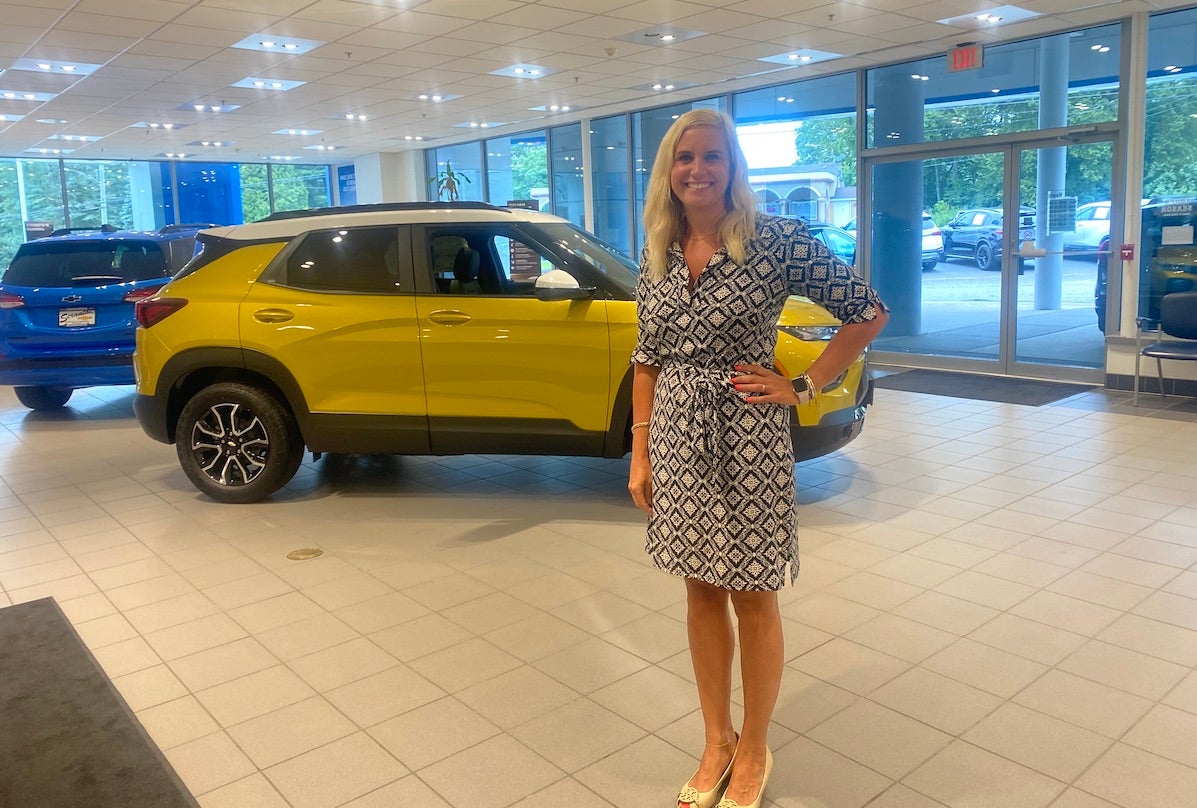 Sarah Fryxell did not predict that her career path would lead her into the auto retail industry; but driven by her interest in advocating at the State Capitol and working on issues important to her local community, that is precisely where she arrived.
Today, she serves as the President of Connecticut Automotive Retailers Association (CARA) representing Connecticut's 250 new vehicle dealerships and their 14,000 employees, a role that matches her passion for advocacy and community.
The job
CARA supports Connecticut's new vehicle dealerships through state-level government advocacy, education, and membership networking. They also host the annual Connecticut International Auto Show.
In her leadership role, Fryxell is in constant communication with dealers across the state, as a counselor, advisor, and advocate. Fryxell and her team keep Connecticut dealers updated on industry news and state regulations and legislation that affect their business.
CARA also promotes the great work local dealerships are doing in their communities as employers and philanthropists.
 "I'm proud of the contributions made by Connecticut's new car dealers in their local communities." Fryxell said.  "Not only do they provide excellent service to their customers; they also offer worthwhile employment opportunities and support local charities."
How she got here
As a child, Fryxell would often accompany her father, then a Connecticut State Representative, to the Capitol which spurred an interest in politics at a young age. After graduating from Villanova University with a degree in political science, Fryxell moved to Washington, DC to work at the U.S. Department of Labor.
She returned to Connecticut after earning a law degree and took on the role of Legal Counsel with the Connecticut General Assembly. After working at the Capitol for nearly 15 years, she sought the position to lead CARA.
Though she had not worked directly with the auto retail industry before, she was familiar with the dealers and their advocacy work.
"Our dealers have a great presence at the Capitol" said Fryxell "This was an opportunity to utilize my skills as a lawyer and apply them to policy and advocacy on behalf of the new car dealer network in the State of Connecticut."
Her advice for women
Fryxell is excited to see the increase of women in the industry and is optimistic their representation will continue to grow.
"Women entering auto retailing find that there are substantial employment opportunities available and that the work is rewarding." Fryxell said.
CARA facilitates a women's networking group for their members, hosting events for women in the industry to meet and learn from each other. The events see great attendance from dealer principals along with employees. Fryxell said these events are some of her favorites each year.
As a mother of two young daughters, Fryxell noted the importance of showing the next generation of women that you can be both an executive and an active mom. 
"As a working mom, prioritization and focus are key" she said. "Support for women in the workforce has evolved throughout my career."
Fryxell said she looks forward to her daughters following in her footsteps in the future.
For more stories like this, bookmark www.NADAheadlines.org as a favorite in the browser of your choice and subscribe to our newsletter here: