Catie Birabent started selling cars at age 19. Twenty-four years later, as the director of finance at Fowler Holding Company, she has made it her personal mission to mentor each woman working in sales or finance at the 11 Fowler Automotive dealerships.
By all accounts, her mission is succeeding. Women across the group have cited her as the reason they joined their sales or finance department. Seeing a woman in leadership gave them concrete evidence of a successful career path ahead. Like many of the women she mentors today, Birabent worked her way up, from sales to customer relations to the finance department.
"When I was asked to be in finance, my response back was 'you don't need a finance secretary,'" Birabent said. "That's just what I thought. You didn't have women in the finance department at that time."
But Birabent was being offered the position of finance manager, not secretary. Then she was promoted, and kept being promoted, continuously exceeding her own expectations. As Birabent climbed the ladder, she pulled other women up along with her – and she had the support of her company along the way.
In 2019, Birabent was asked to participate in a peer group for women across the Fowler Automotive stores. Ten women from across the company's dealerships and departments participated in the peer group, meeting once every month for a year. Birabent found herself in the position of both a mentor to some of the more junior women in the group and looking to a female executive as a role model and mentor for her own career development.
Discussions ranged across work life balance, gender pay gaps, leadership skills in an often male-dominated workplace, and personal experiences. At the end of the year, the group presented a list of recommendations to Jonathan Fowler, the president of Fowler Holding Co. Some of the policies that have been implemented as a result include:
Installation of lactation pods at each dealership,
Establishment of a paid parental leave policy,
Annual audits of employee pay to ensure equity and transparency,
Processes to increase intentionality in recruiting to diversify the talent pool, and
Flexible scheduling for employees.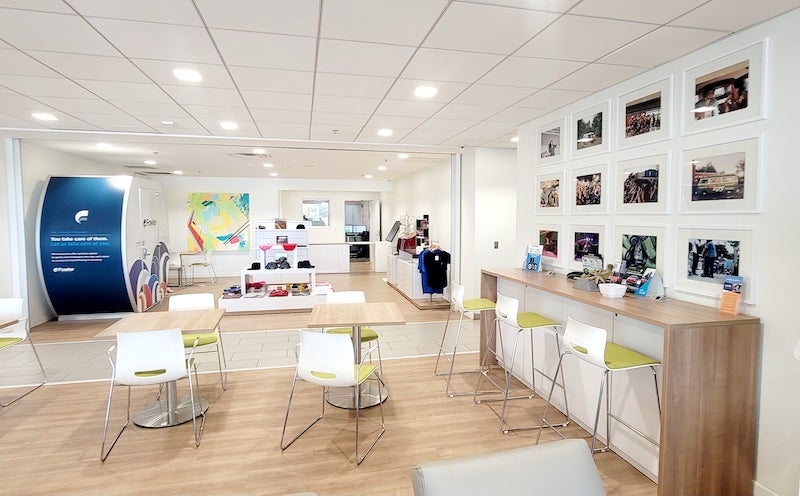 Since NPR reported on Fowler Automotive's lactation pods, Lesley Ezell, Fowler's human resources administrator, has been fielding calls from dealerships across the country who want to duplicate their process.
"The support came from the top," Ezell tells them, referring to Fowler Holding Co. president Jonathan Fowler. "With anything, it starts at the top and trickles down. If you don't have good leadership at the top, you're not going to have it throughout your company."
Jonathan Fowler said these policies have helped the company with recruitment and retention, but he is the first to admit that their work is not done: "I would say that about the industry and any dealer almost. It's something we're continuing to put effort into, and we want to see more growth in that. Ultimately, you'd hope that your stores reflect the communities that they're serving."
According to Catie Birabent, it all comes back to getting women in a room together. Their collaborative work, with the buy-in of management, created a workplace more comfortable and supportive of women and working parents.