U.S. Economic Trends Point to a Solid Auto Sales Environment in 2019
SAN FRANCISCO (Jan. 25, 2019) – Several macroeconomic trends bode well for both U.S. new and used vehicle sales in 2019, said Patrick Manzi, senior economist with the National Automobile Dealers Association.

"The current posture of the U.S. economy is strong," Manzi said at a press briefing during the NADA Show in San Francisco. "A tight labor market continues to put upward pressure on wages, which are rising. Consumer spending, a significant contributor of GD, remains solid. It's a positive sign that consumers are spending money."

NADA has forecasted sales of 16.8 million new cars and light trucks in 2019, which would represent a decline in sales of about 3 percent compared to 2018. New vehicle sales totaled 17.3 million units in 2018, marking the fourth straight year of sales above 17 million units.

Manzi added that rising interest rates on auto loans will put additional pressure on vehicle affordability for consumers this year.

"We expect rates will continue to rise although the Fed has signaled that the rate of increases will slow in 2019. We expect two interest rates increases this year," he said. "For dealers, rising interest rates will increase their floorplan costs, which has resulted in dealers being more selective with the inventory they stock."

Last year, incentive spending by auto manufacturers declined compared to the previous year, although incentives spiked in December as manufacturers and dealers pushed to clear out inventory for new models.

"This year, we expect manufacturers to remain disciplined with their incentive spending because they have better aligned their vehicle production with current consumer demand," Manzi said.

Last year, consumer preferences continued to the shift from cars to light trucks. In 2018, light trucks accounted for 69 percent of sales, while cars accounted for nearly 31 percent of sales. In 2017, the ratio was 64.5 percent light trucks and 35.5 percent cars.

Another trend to watch this year, Manzi added, is the widening gap in average monthly payments between new and used vehicles.

"This will likely result in more consumers, especially younger and more value focused consumers, shifting to the used vehicle market," he said. "This is a great opportunity for dealers to get these customers into nearly-new certified-preowned vehicles."

Through November 2018, used vehicle volume at new-car dealerships, on average, were up 5.1 percent compared to the same period a year ago.

Follow all things NADA Show on social media using the hashtag #NADASHOW on Facebook, Twitter, Instagram and LinkedIn.
Media Contacts
Image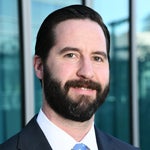 Jared Allen
Vice President, Communications