Small Business Jobs Act to Benefit Auto Dealers
WASHINGTON (Sept. 28, 2010) - President Obama yesterday signed the Small Business Jobs Act which, among other things, contains the framework for a new SBA Dealer Floorplan Program (DFP). NADA is working with the SBA to develop the new floorplan program which is expected to be rolled out before year-end.

Eligible loan amounts will be from $500,000 to $5 million with a 100% advance rate, a five-year term, reduced fees, and guarantees up to 75% (other 7(a) loans have guarantees up to 90%). The Act also sets a new maximum alternative size standard of $15 million net worth and $5 million in net income as measured over two years.

In addition to a new Small Business Lending Fund and a new State Small Business Credit Initiative, the Act:
Eliminates capital gains taxes on investments held for five years for the rest of 2010.
Increases to $500,000 the amount of capital investment businesses may immediately write off in 2010 and 2011, and raises to $2 million the level at which the write-off phases out.
Extends the provision for 50% "bonus depreciation" through 2010, thus accelerating the rate at which capital expenditures can be deducted.
Allows cell phone use to be deducted without burdensome documentation.
Allows certain small businesses to "carry back" general business credits to offset five years of taxes, while also allowing these credits to offset the Alternative Minimum Tax.
Changes the penalty for failing to report certain tax transactions from a fixed dollar amount to a percentage of the tax benefits from the transaction.
Media Contacts
Image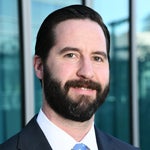 Jared Allen
Vice President, Communications
Image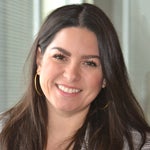 Juliet Guerra
Director, Media Relations