North Carolina Auto Dealer David Westcott Takes the Helm of NADA for 2013
McLEAN, Va. (Feb. 14, 2013) -- David Westcott, a Buick, GMC and Suzuki dealer in Burlington, N.C., is the new chairman of the National Automobile Dealers Association, a trade group representing nearly 16,000 new-car and -truck dealerships in the U.S.

Despite the industry and regulatory challenges of the moment and an uncertain future, Westcott said in his first speech as NADA chairman that he remains confident about the future of auto retailing. He said one of the biggest challenges facing dealers is their relationship with manufacturers.

"The issues posed by stair-step incentive programs and by mandatory facility upgrades are just two of the most recent examples of manufacturers intruding into dealers' businesses," said Westcott in keynote remarks at the NADA Convention and Expo in Orlando, Fla., on Feb. 11.

He said the development of stair-step incentives are an understandable response to the need for higher sales by the manufacturer, but "many stair-step incentive programs raise fundamental questions of fairness."

With diverse markets, some larger or more affluent than others and often located in the same geographic area, Westcott urged dealers to press manufacturers for ways to make sure that all dealers, from the largest to the smallest, are treated fairly and equitably.

"Sometimes facility upgrades are needed, but that decision must be tied to the particular needs of a dealership and not driven by a one-size-fits-all mandate," he said.

Westcott urged dealers to become part of an effort to remove government mandates by providing feedback on how "useless and obsolete policies" are affecting their stores, so that NADA could look into getting rid of them.

Highlighting a recent success, Westcott raised a booklet in his hand and asked if anyone knew what is was.

"This is the insurance booklet that practically no one ever asked for, but dealers were still required to have on hand for our customers or face a $1,000 fine," he said. "Did you know this requirement was on the books for 21 years? But not anymore - we fought and Congress got rid of it."

"Some of these regulations are just plain silly," Westcott added. "This year, we are looking to eliminate the rule that requires a dealer to sign a document that basically says a new car has an emissions system. Seriously, has anyone here ever gotten a car from the factory that didn't have a muffler?"

Westcott said the federal government is forcing the auto industry through a period of rapid change, citing several challenges, such as higher fuel economy requirements, potential regulation of auto lenders by the Consumer Finance Protection Bureau and tax reform. 

"The impact that vastly higher fuel economy requirements will have on the number of new vehicles our customers are willing and able to buy could be dramatic," he added. "And who knows what unintended adverse consequences will result from the major tax reform efforts in Washington." 

More than 21,000 new-car dealers and their managers, auto executives and exhibitors attended the NADA convention, which ran Feb. 8-11 in Orlando.
Media Contacts
Image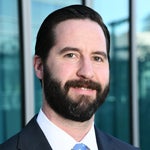 Jared Allen
Vice President, Communications