New Jersey's James Appleton Elected Chairman of the Automotive Trade Association Executives
McLEAN, Va. (Feb. 10, 2014) - The Automotive Trade Association Executives, which represents 115 state and metro new-car and -truck dealer groups in the U.S. and Canada, has elected James B. Appleton as chairman for 2014.

"There has never been a moment in time when the ATAE role was more respected or more supported than it is today," said Appleton, president of the New Jersey Coalition of Automotive Retailers, who was elected ATAE chairman at the group's annual meeting last month during the NADA Convention & Expo in New Orleans.

The ATAEs work together to respond to industry, legislative and regulatory challenges faced by new-car and -truck dealers.

"I'm really looking forward to working with [NADA Chairman] Forrest McConnell, who has made it clear that he plans to continue and grow the ATAE role in NADA's affairs," said Appleton. "Last year, [NADA Chairman] Dave Westcott and the NADA board worked hard to make certain that ATAE input was a part of every important decision."

Before joining the NJCAR in 1997, Appleton was managing partner of the consulting firm Public Strategies/Impact, LLC. He previously served as deputy director of Intergovernmental Operations for the New Jersey Department of Environmental Protection, and was also a member of the New Jersey governor's Washington, DC staff.

Appleton, a graduate of Rutgers University and Seton Hall Law School, lives in Delaware Township, N.J., with his family.
Media Contacts
Image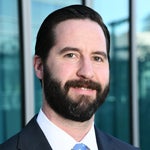 Jared Allen
Vice President, Communications