NADA: Used Vehicle Price Index Remains Unchanged in January
PRICES SET TO BEGIN SEASONAL RISE AFTER A MODERATE INCREASE
McLEAN, Va. (Feb. 11, 2014) - After a slight 0.1% uptick in January, NADA's used vehicle price index remained unchanged at 124.6, tied with August 2013 and December 2013 as the third highest figure ever recorded. The index measures the change in used vehicle prices up to eight-years-old.

"The arctic weather that impacted large swaths of the country did little to push used vehicle prices off their expected course in January," said Jonathan Banks, executive automotive analyst of NADA Used Car Guide, in the February edition of Guidelines , a monthly report on new and used vehicle sales trends and price movement.

Price movement for the majority of vehicle segments fell between a tight range of -0.3% to 0.4%, with compact utility, large SUV and mid-size van prices dropping slightly, while compact car, large pickup and mid-size utility prices inched up; and mid-size car prices were flat over the month.

Following the seasonal norm, luxury car and utility prices continued to fall in January, dropping by respective figures of 1.1% and 0.9%. Luxury car losses were a notable one percentage point improvement over December's 2.1% drop, while luxury utility depreciation matched December's figure; declines for both segments also essentially equaled what was recorded for the same month last year.

"Historically, February marks the beginning of a two-to-three month period of definitive used vehicle price growth as federal tax refund checks help stimulate an upsurge in consumer auto demand," said Banks.

Trade-in values in February's edition of the NADA Official Used Car Guide were raised by an average of just over 1% compared to January. Car values were increased by an average of 1.2%, with mid-size car figures rising by a segment-leading average of 2.2% and subcompact and compact car values increasing by 1.4%. Remaining car segment value changes were minimal, rising or falling by an average of 0.3%.

Truck values were raised by a smaller average of 0.8% for February's edition, with compact utility and large SUV increases of 1.7% and 1.1%, respectively, exceeding those of other truck segments. Large van and mid-size utility (both mainstream and luxury) values were increased by an average of 0.9%; figures for remaining truck segments were left essentially unchanged from January's levels.

"Price movement over the remainder of 2014 is expected to follow a familiar seasonal pattern, with prices continuing to grow slightly through March before falling throughout the rest of the year," added Banks.

NADA forecasts overall depreciation from April through December will average 2.3% per month; by comparison, depreciation over the same period last year averaged a smaller 1.8%. The higher rate of depreciation expected this year is due almost entirely to an expanding supply of units up to four years in age, which NADA expects will increase by 11% compared to 2013.
Media Contacts
Image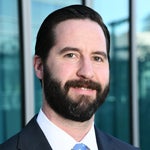 Jared Allen
Vice President, Communications