NADA Chairman Delivers Main Street Message to Congressional Panel Considering Auto Assistance Package
WASHINGTON (Nov. 19, 2008) - In a Congressional hearing today on options to aid the struggling domestic automakers, National Automobile Dealers Association (NADA) Chairman Annette Sykora urged the members to consider the important role that dealers play in the success or failure of an automaker and the direct impact that the nation's almost 20,000 franchised automobile dealers have on local communities across America.

"Dealers are the public and local face of the automobile industry in towns and cities across the country," Sykora said in testimony before the House Financial Services Committee. "Our fate is directly connected to our manufacturers and the success of the automakers is directly connected to the success of our dealerships." 

Sykora noted that the economic downturn, the meltdown on Wall Street and the real estate crisis have caused auto sales to plunge to a 15-year low. As a result, dealers have cut business expenditures, including employees and close to 700 dealerships have simply gone out of business.

"Car and truck sales account for 20 percent of all retail sales in the country. The fact is local dealerships will be a major factor in our economic recovery. By getting automotive retailing back on track, Congress can effectively leverage the economic engine of the automobile industry to get this economy running on all cylinders again," Sykora added.

She also praised legislative proposals that would provide tax incentives to boost automobile sales.  Sens. Barbara Mikulski, D-Md., Kit Bond, R-Mo., and Reps. Bill Pascrell, D-N.J., and Steve LaTourette, R-Ohio, have introduced legislation (S. 3684/H.R. 7273) that would permit new car buyers to deduct auto loan interest and sales tax from their personal income taxes.  Additionally, she testified that supporting programs such as emergency small business loans for dealers and "cash for clunkers" initiatives, which encourage consumers to upgrade their older cars to cleaner, more fuel-efficient models, will help restore consumer confidence and get the economy moving again.

"At a time when the future of the auto industry hangs in the balance, we urge Congress to move quickly to provide the assistance needed to help the automobile industry to once again lead our country back to economic health," Sykora reiterated.
Media Contacts
Image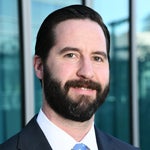 Jared Allen
Vice President, Communications
Image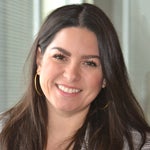 Juliet Guerra
Director, Media Relations