NADA Auto Dealers Kick Off National Child Passenger Safety Month
MCLEAN, Va. (September 1, 2005) - New car dealerships around the country are hosting child safety seat inspections throughout September, as part of Child Passenger Safety Month, sponsored by the National Automobile Dealers Association (NADA), in partnership with the National Highway Traffic Safety Administration (NHTSA).

Child Passenger Safety Month coincides with the back-to-school timeframe, when many children will be on the roads each day.

"It's a national tragedy that so many of our young people are injured or killed in vehicle crashes every year, and auto dealers want to do something about it," said Jack Kain, NADA chairman and a Kentucky new car dealer. "We hope others will join us in this life-saving effort, not just in September, but year-round."

Dealers selling vehicles made by every manufacturer will participate in the month's activities. The Chevrolet brand of General Motors has taken an especially active role, promoting the campaign directly to NADA Chevy dealers and working with Safe Kids Worldwide to host child seat inspection events at many of its dealerships nationwide, in conjunction with its new initiative, "Babies, Boosters and Belts….All Buckled Up."

More than 40,000 child passengers under age four are injured or killed in car crashes annually, according to NHTSA. The Agency reports that over 50,000 children between four and eight years old are injured or killed riding in cars annually. Approximately 40 percent of children under the age of eight who die or suffer serious injuries in fatal car crashes are completely unrestrained.

 
Media Contacts
Image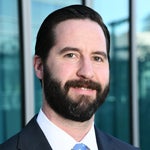 Jared Allen
Vice President, Communications