Insurance Companies Take Step in Right Direction With Disclosure of Stolen Vehicle VIN Numbers
MOVE ADDRESSES ONLY PART OF THE PROBLEM

WASHINGTON (Nov. 9, 2007)-The National Automobile Dealers Association (NADA) applauds the efforts of the National Insurance Crime Bureau (NICB) to provide consumers the ability to check if a vehicle they are considering for purchase is stolen. NICB, which is a public-private partnership between the insurance industry and law enforcement, uses a vehicle's identification number (VIN) to spot stolen vehicles.

However, NADA continues to push for public access to insurance companies' total-loss data to protect consumers from unknowingly purchasing a flood-damaged or severely wrecked vehicle.

"NICB deserves credit for making the VINs of unrecovered stolen vehicles available to the car-buying public, but it only solves a small part of the problem," said Dale Willey, NADA chairman and a Kansas auto dealer. "Since insurers acknowledge that access to insurer theft reports is valuable information to car buyers, why shouldn't insurance companies provide data for all severely wrecked, flood-damaged, or insurance-totaled vehicles?"

Of the five million vehicles declared a total loss by insurance companies each year, less than half a million vehicles are stolen and never recovered. "The much bigger problem of totaled vehicles and rebuilt wrecks ending up in unsuspecting hands can be solved if insurers would voluntarily provide the VINs of totaled vehicles to the public in a complete and timely manner. If insurers won't act in the best interests of the consumer and release this information, then Congress must insist upon it."

Many of these stolen and totaled cars and trucks are making it back onto the street when they were resold without disclosing their past. Because of confusing, incomplete, and contradictory state titling systems, it is easy to hide the background of a used vehicle.  In 1992, Congress attempted to address this problem by creating the National Motor Vehicle Title Information System (NMVTIS) which would link state DMVs. From its inception, NMVTIS has been plagued with insufficient state interest, countless state regulatory hurdles and, most importantly, funding shortfalls. 

Since Hurricane Katrina devastated the country's Gulf Coast in 2005, NADA has been urging Congress to require insurance companies to provide consumers access to total-loss data on severely damaged and flooded vehicles bringing more transparency to the used-car buying process. Both Mississippi Senator Trent Lott's (R- Miss.), total-loss disclosure bill, S. 545, and Representative Cliff Stearns' (R-Fla.), H.R. 1029, would permanently "red-flag" all totaled vehicles by providing this information to vehicle history providers such as Experian's AutoCheck and CarFax.
Media Contacts
Image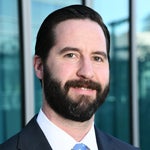 Jared Allen
Vice President, Communications
Image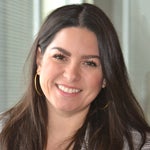 Juliet Guerra
Director, Media Relations