Illinois Auto Dealers Association Selects NADART as its Preferred Retirement Plan Provider
McLEAN, Va. (August 4, 2014) - NADART and the Illinois Automobile Dealers Association (IADA) announced today a new strategic partnership. As IADA's preferred retirement plan provider, NADART will provide customized retirement plans to its member dealers and dealership employees.

"We are excited to partner with NADART," said IADA President Peter Sander. "Together we share a commitment to all franchised car and truck dealers in Illinois. NADART will provide the services and support needed to and help employees save for a successful retirement."

NADART, the retirement plan and financial services division of the National Automobile Dealers Association, delivers a selection of investment and employee benefit options specifically designed for dealer businesses.

"We look forward to providing our core retirement plan offerings to support IADA and its member dealers. NADART's retirement plan offerings are unique to the marketplace," said Betsy Piper/Bach, NADART vice president and chief operating officer.

Illinois joins 11 other state dealer associations, which include Alabama, California, Colorado, Georgia, Louisiana, New York, North Carolina, Ohio, Oregon, Pennsylvania and South Carolina that have recently selected NADART as their preferred retirement plan provider.
Media Contacts
Image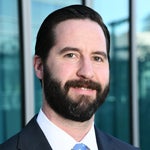 Jared Allen
Vice President, Communications