House Appropriations Subcommittee Preserves Service Advisors Overtime Exemption
WASHINGTON (July 18, 2012) - A House Appropriations Subcommittee voted today to reinforce that service advisors, the frontline employee-salespersons in the service department, remain exempt from overtime pay requirements. In 2011, the Department of Labor (DOL) attempted to reverse its own 1978 opinion and roll back the longstanding exemption. DOL is currently prevented from enforcing any change due to an identical restriction in the department's current funding law.

"House appropriators clearly recognize that it is counterproductive to alter existing overtime requirements for service advisors and then expect dealers to create more employment opportunities," said National Automobile Dealers Association (NADA) Chairman Bill Underriner. "Reversing years of existing practice could force dealers to make potentially costly compensation and staffing changes."

Last year, Underriner and NADA met numerous times with DOL to deter efforts to overturn the exemption. Underriner argued that these changes would be disruptive, would expose auto retailers to unnecessary litigation, and were not properly justified by the department.

After exhausting all regulatory remedies, Underriner contacted his representative in Congress, Rep. Denny Rehberg, R-Mont. Rep. Rehberg, chairman of the subcommittee that oversees DOL funding, included language to prevent the department from changing the service advisor exemption. Today's committee action continues to ensure that the law remains consistent with numerous federal court decisions and DOL's 1978 opinion.

"Dealers across the country applaud Rep. Rehberg's leadership. His focus on controlling regulatory costs and eliminating red tape helps give dealers the resources to expand their businesses and hire additional staff," Underriner added. 

The FY 2013 Labor, Health and Human Services, and Education Appropriations bill will now proceed to the full House Appropriations Committee for consideration.
Media Contacts
Image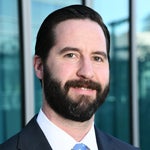 Jared Allen
Vice President, Communications
Image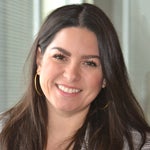 Juliet Guerra
Director, Media Relations