Dale Willey Supports Community through the NADA Charitable Foundation
LAWRENCE, Kan. (July 8, 2014) - As Ambassadors of the National Automobile Dealers Charitable Foundation, Dale Willey and his wife, Jan, provide financial support to local organizations in their hometown.

"Grants through the Ambassador program are earmarked for organizations that support healthcare, emergency services and education," said Willey, former president of Dale Willey Automotive in Lawrence, Kan., and former chairman of the National Automobile Dealers Association. "Supporting these types of organizations is truly critical for growth in all communities."

Willey, who is an NADA Foundation trustee, has provided grants to the Lawrence Memorial Hospital Endowment Association, Lawrence Schools Foundation, Lawrence Public Library Foundation and the University of Kansas Business School.

"The Ambassadors program is one of the most effective ways of supporting local organizations forever," Willey added. "One gift of $10,000 does so much."

With a tax-deductible contribution of $10,000, an Ambassador can provide a $1,500 grant every three years in perpetuity. Donors with three or more gifts of $10,000 are designated Ambassadors of Distinction and can provide a $2,000 grant every year in perpetuity.

Willey has also named five other family members as Ambassadors. Since 2001, they have provided 14 grants totaling $20,000 through seven Ambassadorships.
Media Contacts
Image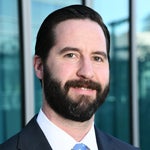 Jared Allen
Vice President, Communications