Congressional Testimony: NADA Seeks Timely Disclosure of Total-Loss Data on Damaged Vehicles
FLOOD VEHICLES FROM KATRINA HIGHLIGHT NEED FOR CONGRESSIONAL ACTION

WASHINGTON, D.C. (March 1, 2006) - In testimony today, the National Automobile Dealers Association (NADA) called on insurance companies and state titling agencies to provide consumers access to VIN (Vehicle Identification Number)-based data before they buy used cars.

"Armed with total-loss data and a better understanding of vehicle histories, both consumers and dealers will be able to steer clear of rebuilt wrecks and stolen vehicles," said David W. Regan, NADA's vice president of legislative affairs. "For too long fraudulent resellers have relied upon a confusing 51-state titling regime to market rebuilt or stolen vehicles with clean titles," said Regan, appearing before the Commerce, Trade and Consumer Protection Subcommittee of the House Energy and Commerce Committee "Consumers need to know before they buy a car whether it has been totaled; the technology exists today to make this happen,."

Regan pointed out, however, that the current system provides starkly different economic incentives for consumers and insurance companies.  "Insurance companies have a powerful economic incentive to oppose more aggressive title laws or to underreport under existing laws," he said noting the market-based premium for a clean title at salvage auction. "Consumers have exactly the opposite economic interest - they want to know if a vehicle has been declared a total loss."

Regan said that Congress already has granted the Department of Justice the authority to require insurance companies to disclose total-loss data and salvage auction data, and Congress should press the agency to act because "an accurate and publicly accessible total-loss database would curb fraudulent activity dramatically."

In the NADA remarks, Regan called for:
Greater Transparency: "Insurance companies should provide VIN-based disclosure of all totaled vehicles," he said. Also, all states should 'carry forward' prior brands when issuing new titles.  States should brand registrations as well as titles."  "None of this data," he emphasized, "would include the personal identifiers protected by federal and state privacy statutes."
More Timeliness:  "The insurance companies should disclose total-loss data at the time the total-loss payout occurs, because consumers cannot obtain title histories from DMVs soon enough to put consumers on notice," he said.  "Also, state DMVs should work with the private sector to push title data into the public domain faster."
Better Use of Technology:  "DMVs should make title data commercially available on a daily basis to the information industry," he said. "The information industry in the private sector has the technology to dramatically enhance public disclose of insurance company information about total-loss vehicles and salvage auction sales data."

Regan said the combination of electronic access to total-loss data and faster access to DMV data will enable consumers and dealers to fight motor vehicle fraud.
Media Contacts
Image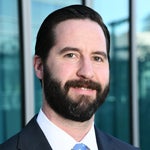 Jared Allen
Vice President, Communications
Image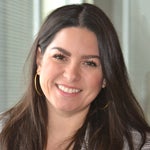 Juliet Guerra
Director, Media Relations