Advance Registration for the NADA Convention Up 14 Percent
EXPO FLOOR HAS SOLD OUT AND 12 HOTELS ARE ALREADY COMPLETELY BOOKED
McLEAN, Va. (Nov. 9, 2010) New-car and truck sales aren't the only thing that's surging this fall. The growing level of interest in the NADA Convention & Expo in San Francisco, Feb. 5 to 7, is another sign that the auto industry is making a comeback.

"Participation in the NADA convention is often a bellwether for the overall health of the auto industry," says Jack Caldwell, chairman of NADA's convention committee and a Toyota-Scion dealer from Conway, Ark.

"Advance registration for the convention is up more than 14 percent compared to the same time last year," Caldwell added. "In addition, exhibit space on the expo floor has sold out, and 12 hotels in San Francisco are already completely booked."

The NADA convention, which is considered the "Industry Event of the Year," includes franchise meetings, multiple workshops and several hundred exhibits. All major manufacturers and their top executives are planning to attend.

Industry keynote speakers are Jim Lentz, president and chief operating officer of Toyota Motor Sales, U.S.A., Inc., NADA Chairman Ed Tonkin and Vice Chairman Stephen Wade. Other speakers include former U.S. Secretary of State Condoleezza Rice and airline pilot "Sully" Sullenberger, who successfully maneuvered an emergency landing on the Hudson River.

"With more than 100 workshop sessions covering 35 topics, the NADA convention offers dealers and their managers a one-of-a-kind opportunity to stay informed on industry issues and trends, to understand the changing economy and to ensure future success at the dealership," says Caldwell.

Plus, NADA Chief Economist Paul Taylor will provide a new-vehicle sales forecast and economic outlook for 2011. Jonathan Banks, executive automotive analyst for NADA Used Car Guide, will present a used-vehicle sales forecast and provide insight on pricing, market trends and an outlook for 2011.
Media Contacts
Image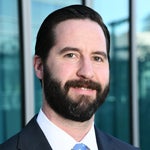 Jared Allen
Vice President, Communications
Image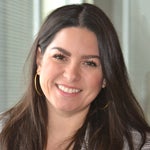 Juliet Guerra
Director, Media Relations