Image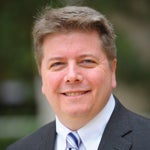 Michael Harrington
Vice President, Legislative Affairs
Michael Harrington is the vice president of NADA Legislative Affairs, responsible for managing NADA's legislative staff and implementing NADA's legislative agenda. Harrington specializes in fuel economy, auto finance and highway safety issues. He is the author of the report "Patchwork Proven: Why a Single National Fuel Economy Standard is Better for America than a Patchwork of State Regulations."
Harrington began his service at NADA in 2008 as its chief legislative counsel. Previously, he was appointed by President George W. Bush to be director of external affairs for the National Highway Traffic Safety Administration (NHTSA). In that position, Harrington served as a NHTSA's liaison to Congress and state governments. He also served as legislative director to U.S. Rep. Bob Franks (R-N.J.) and deputy chief of staff to U.S. Rep. Clay Shaw (R-Fla.).
A native of Cranford, N.J., and a Rutgers College and Catholic University of America law graduate, Harrington resides in Bethesda, Md., with his wife and two children.