Image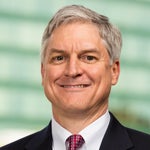 James Minnis
Senior Vice President & Associate General Counsel
James Minnis is senior vice president and associate general counsel in NADA's Legal and Regulatory Affairs Department, where his responsibilities include drafting and negotiating contracts, managing litigation and counseling NADA's operating units on legal issues.
Previously, Minnis was NADA's director of corporate legal affairs. Prior to that, he was director of regulatory affairs.
Before joining NADA, Minnis served as an associate with a major Washington, D.C., law firm.
He earned a B.S. degree in petroleum engineering from Louisiana State University and a Juris Doctor from Tulane Law School.