Image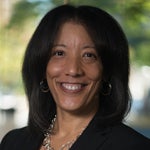 Claudia Kropf
Senior Vice President, Human Resources
Claudia Kropf is senior vice president of human resources at NADA. She began her career in accounting in the state government of South Carolina and continued in accounting at Scott Paper, Fidelity Investments and State Street Bank in Boston, Mass. After making a career change to human resources, Kropf has been successful in multiple industries, including manufacturing, hospitality, high tech and professional services.
She is a member of the Society for Human Resources Management's national and local chapters, the Human Resources Leadership Forum and served as vice president of marketing for the Human Resource Association of the National Capital Area. She also served as a guest speaker for the Northern Virginia mentoring program.
Kropf graduated from the University of South Carolina, Columbia, with a B.A. in English and from LaRoche College, Pittsburgh, Pa., with an M.S. degree in human resources management. She also holds a Senior Professional in Human Resources certification.