NADA Affinity Provider: Botdoc
Data Security 
Image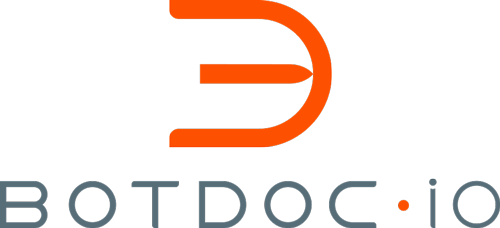 For decades, the cultural standard for communication between sales staff and customers has been text and unsecured email, and this includes all of the traffic in and out of the CRMs. Dealerships can either adopt friction-laden technology like banks have (secure email, encrypted email and portals with logins for customers), or they can adopt Botdoc. 
Botdoc is easier than texting for sales staff and customers and meets the FTC requirements for end-to-end encryption. Sales staff at your dealership can still use the same devices and tools they're using today to send and receive information, but with Botdoc, they can communicate securely without requiring pins, passwords, logins, apps, or a special software to download. Dealerships can be up and running with Botdoc's encrypted solution in minutes.
Disclaimer
NADA is a registered trademark of the National Automobile Dealers Association and is used by Affinity Provider under license.

NADA members receive preferred pricing for Affinity Provider services. By engaging with an Affinity Provider, NADA members understand and agree that:

(a) all Affinity Provider services/products are provided by third parties and not NADA;

(b) no Affinity Provider is endorsed, audited, or otherwise approved by NADA;

(c) they have conducted any requisite diligence of the services/products provided by Affinity Provider;

(d) the Affinity Provider's services/products are solely the responsibility of Affinity Provider and its suppliers, which remain solely responsible for the performance thereof, and;

(e) neither NADA nor its affiliates shall have any responsibility or liability for the quality, nature, availability, or results of any product or service offered or provided by Affinity Provider.
Get Your Discount
By completing this form, you agree to let Botdoc contact you to discuss the NADA Affinity Program in more detail. The information you provide will not be shared with any third parties.