New cars and trucks are sold through franchised dealers because the business model benefits consumers, local communities and manufacturers.
Motor vehicles are highly regulated products that require licensing, insurance and financing. These vehicles also must meet numerous environmental and safety standards. All 50 state legislatures have enacted laws governing the sale and servicing of cars and trucks, which is usually done by franchised new-car and -truck dealerships. These franchise laws not only protect consumers, but also govern the relationship between dealerships and manufacturers.
Simply put, the current franchised new-car and new-truck dealer model has benefited consumers, manufacturers and local communities for nearly a century. It is supported by both dealers and factories as the best and most efficient way to buy, sell, service and finance cars and trucks.
Key Points
The dealer franchise system benefits consumers. Consumers benefit from the franchised dealership business model first and foremost on pricing. When local dealerships of the same brand compete for a customer's business, prices drop—often significantly. Dealers also compete on financing, where they have access to multiple lenders nationwide that are all trying to outbid each other. This competition benefits consumers, who usually don't have access to or the time to pursue such an array of lenders. And dealers compete on service and parts, providing consumers with access to professional and certified repairs virtually anywhere at any time. Consumers also benefit when dealerships take on warranty and recall work. That's because dealerships get reimbursed by the manufacturers for performing warranty and recall repairs, which enables dealers to make warranty and recall repairs at no cost to their customers.
The dealer franchise system benefits local communities. Local dealerships are the economic cornerstone of their communities. When other large companies move in and out of communities, dealers remain, offering good-paying jobs with opportunities for advancement. Along with the more than one million jobs at their stores, dealers also support an additional 1.18 million jobs in industries that service and do business with auto retailers. These jobs are critical—especially in providing tax revenue—to the bottom line of many local communities.
The dealer franchise system benefits manufacturers. With franchised dealerships, vehicle manufacturers gain a free distribution channel for their products. Local dealerships have invested more than $200 billion in land, buildings and infrastructure to sell and service vehicles. New-vehicle dealerships have transformed over time from corner lots adjacent to service stations into multi-million-dollar facilities with modern amenities, focused on customer satisfaction.
Media Contacts
Image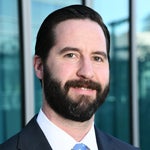 Jared Allen
Vice President, Communications
Image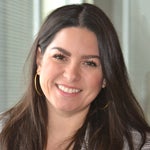 Juliet Guerra
Director, Media Relations
Join the NADA grassroots network by texting NADA to 52886.
Your Members of Congress
When lawmakers learn about your business and employees, they become better informed about how their decisions affect your ability to serve customers and grow your business.
Legislative Affairs
Learn how NADA Legislative Affairs protects and promotes franchised auto and truck dealerships' interests before Congress.
View All Legislative Affairs
Regulatory Affairs
Learn how NADA Regulatory Affairs Group protects and promotes franchised auto and truck dealerships' interests before the federal administrative agencies.
View All Regulatory Affairs